IN SEASON AND OUT!!
By Pastor Terry Thompson
The pulpit was not the only place Jesus preach from. One time He went up into a mountain to teach the people about their attitude (The beatitudes, Matthew 5). He also preached from the stern of Peter's boat sharing about the condition of their hearts (the sower and the seed, Matthew 13).
Jesus was a Master of Communications, whether He was talking to thousands, our just one person. Jesus loved talking about the Father and the Kingdom of God, in fact, it was the very air that He breathed. God loved Jesus so much that He would back His words by signs and wonders. Whether it was walking on the water, encouraging Peter to step out into the unknown, or encouraging the disciples to believe that five loaves and two fish could feed 5000, Jesus had an ability to make you believe for greater things.
STRETCH
Stretch was the name of the game! Yes, Jesus was always causing the disciples to rise to higher levels. I believe when we preach, our goal should be to cause the people to believe beyond their present circumstances, which will cause them to reach into new territory and receive their miracles.
TESTIMONIES
The book of Revelation declares that the blood of Jesus and your testimony has an overcoming influence.
Revelation 12:11a
"11. And they overcame him by the blood of the Lamb, and by the word of their testimony;"
The power of your testimony is far more powerful than you realize! It is so powerful that it stops satan in his tracks.
1 Peter 3:15
"But sanctify the Lord God in your hearts: and be ready always to give an answer to every man that asketh you a reason of the hope that is in you with meekness and fear:"
Testimony
I can remember a time when the Lord told me to always be ready with a word every time I went to a meeting. Not long after that every time I visited different churches the pastor or leader would ask me to come up to the platform and greet the people and give a short word.
II Timothy 4:2
Preach the word; be instant in season, out of season; reprove, rebuke, exhort with all longsuffering and doctrine."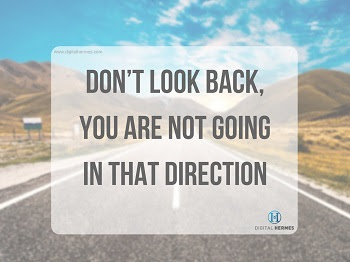 DIRECTION
Remember, whichever way you turn your head will be the direction you will go. Stop looking behind at your past failures. Look forward unto Jesus for he has paid the price for your forgiveness over 2000 years ago! The pit that satan tried to bury you in is the same pit Jesus has rescued you from and will use as a wonderful testimony to give somebody hope! Remember what Paul told Timothy,
II Timothy 4:2
Preach the word; be instant in season, out of season; reprove, rebuke, exhort with all longsuffering and doctrine."
Love Y'all!! Keep under the spout where the glory runs out!!!