Part Two – Your Purpose
A lot of people are struggling to find their purpose in this life. Is it supposed to be this hard to understand what we were created for and to do? I don't think there is any question, which cannot be answered, if we will search the Bible, for it is our manual and it contains all the answers.
Why were we created?  
Isaiah 43:7  "Everyone who is called by my name, whom I created for my glory, whom I formed and made."
Isaiah 43:21  "The people whom I formed for myself that they might declare my praise."
Psalm 150:1-6 Praise the Lord! "Praise God in his sanctuary; praise him in his mighty heavens! Praise him for his mighty deeds; praise him according to his excellent greatness! Praise him with trumpet sound; praise him with lute and harp! Praise him with tambourine and dance; praise him with strings and pipe! Praise him with sounding cymbals; praise him with loud clashing cymbals! …"
Psalm 100:1-5 A Psalm for giving thanks. Make a joyful noise to the Lord, all the earth! Serve the Lord with gladness! Come into his presence with singing! Know that the Lord, he is God! It is he who made us, and we are his; we are his people, and the sheep of his pasture. Enter his gates with thanksgiving, and his courts with praise! Give thanks to him; bless his name! For the Lord is good; his steadfast love endures forever, and his faithfulness to all generations.
Psalm 95:6 Oh come, let us worship and bow down; let us kneel before the Lord, our Maker!
Need more?   100 Verses about, "We Were Created to Worship"
https://www.openbible.info/topics/we_were_created_to_worship_and_praise
In looking at 1 Corinthians 20 in the World English Bible says:  "for you were bought with a price. Therefore glorify God in your body and in your spirit, which are God's.  I also liked the Messenger Bible rendition: "Don't you see that you can't live however you please, squandering what God paid such a high price for?  So, let people see God in and through your body."
Those of us who have come to Christ, through the Power/Grace of Yahweh, were given the most expensive gift we will ever receive and it cost Yahweh the life of His Son Yahshua/Jesus. No doubt we are grateful, or should be, in the light of what Jesus did for us on the cross and you would think we would respond to His sacrifice by making our lives count in more ways than just "squandering," wasting it away on materialistic things.  Materialistic things meaning:  Excessively being concerned with physical comforts or the acquisition of wealth and material possessions, rather than with spiritual, intellectual, or cultural values.
One of our past Presidents, "Ronald Reagan," who survived an assassination attempt said, "I have a new sense that I was spared for a purpose and that all my time belonged to God after that." Would you say this was a spiritual wake up call for President Reagan? Maybe we all really need a spiritual wakeup call to re-evaluate what Jesus did for us on the cross. Just like President Reagan, we were spared for special reasons too.
Throughout the scriptures, it reveals we were created to praise, worship and thank our Father Yahweh, the One who created everything, but notice, He especially created us for a purpose, He redeemed us for a purpose and most of all, He wants us to fulfill that purpose. 1 Peter 4:10 NIV says, "Each of you should use whatever gift you have received to serve others, as faithful stewards of God's grace in its various forms."   In the NLT:  "God has given each of you a gift from his great variety of spiritual gifts. Use them well to serve one another."
We were all given spiritual gifts, abilities, education and relationships for a reason – to help other people and to spread the "Good News" about Jesus.  How many people do you know, who "don't" understand we can be saved and given "eternal life" in the hereafter, through Christ?  Have you tried to tell them?
Remember in 1 Corinthians 6:20 Yahweh bought us with a high price, the blood of His Son Yahshua. And if we look at Ephesians 2:10 we read:  "For we are His workmanship, created in Christ Jesus for good works, which God prepared beforehand that we should walk in them.  We are created to use the gifts/talents He has given us for good works to help others and tell the world about the Son of God, Christ the Messiah. Faith without works is dead. (James 2)
No doubt, another part of the purpose you are looking for, is tied in with the gift of prophecy, you have received.  Is it important for you to prophesy? What is prophecy about?  It's about being available and faithful to bring forth what Yahweh wants to say to His People and the World.  Many of God's greatest servants were prophets, including Jesus Christ, the Spirit of Prophecy who resides in us.
Almost a third of the bible is prophecy, especially Isaiah, Jeremiah and Ezekiel and even Genesis, Psalms and Paul's epistles contain important prophecies. What do all these prophecies and prophets reveal? The Greatness and Power of Yahweh and the prophetic declarations of what He is going to do in the future, long before it comes to pass.  Look at Isaiah 42: 
"This is what God the Lord says—the Creator of the heavens, who stretches them out, who spreads out the earth with all that springs from it, who gives breath to its people, and life to those who walk on it: '… I am the Lord; that is my name! I will not yield my glory to another or my praise to idols. See, the former things have taken place, and new things I declare; before they spring into being I announce them to you' " 
Our ability to prophesy exposes the FACT Yahweh, not only exists and confirms the Bible, but He also demonstrates the prophetic through His declaring and prophesying, what is to come. Remember we were created in His "image." We were born to prophesy.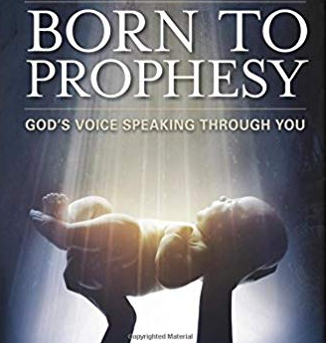 Yahweh prophesies to us, in Isaiah 46:9 and reveals His Oneness, Power and Authority, through a prophetic word revealing the past and the future. "Remember the former things, those of long ago; I am God, and there is no other; I am God, and there is none like me. I make known the end from the beginning, from ancient times, what is still to come."  He ends this statement saying, "My purpose will stand, and I will do all that I please" 
Yahweh's Words were just as important in the ancient time as they are today. He continues to reach out through the prophetic ministry to warn His People to turn from evil, just like He did through Ezekiel."Say to them: 'As I live,' says the Lord God, 'I have no pleasure in the death of the wicked, but that the wicked turn from his way and live. Turn, turn from your evil ways! For why should you die, O house of Israel?'" (Ezekiel 33:11).
The words you and I hear from Him today continue to be given to us in order to disciple and teach His People about the "Truth" of Jesus Christ and warn them against the evil, which continues in our nations. He has always wanted to talk to His People, His Family.
Did you know the words you prophetically speak and write today have a timeless ability? Prophets of old spoke words about Yahweh, which were important at that time for God's people, but look how critical they are even today, in teaching and guiding us how to live and get ready for the return of Yahshua and His coming Kingdom. All the prophesies in the Bible are still relevant to all of us now, matter of fact, it seems in our world today, we are going down the same path the early church believers followed in the New Testament. Think they were perfect? Take a close look at the Book of Revelation, chapters 3 and 4.
There were seven churches Jesus commanded John to send letters containing His Words. Five of them already had seeds of disbelief and Jesus revealed, they were involved with everything from immorality to evil practices of Satan himself.  Think about it, these five churches were established during the time of the Apostles and only a short generation from the time when Jesus was alive, but only one church was given praise without any mention of faults, the Philadelphian.
What are we seeing today?  Churches condoning and comprising the righteous commands of Jesus, to make everyone "feel" good in His Father's House, sacrifices of babies through abortion, money and position worshiped on the highest levels, anger, hatred, deceit, murder and idolatry as statues of false gods on standing on American soil and being revered. I think we should be getting a letter from Jesus soon. I wonder, "Who will read it", or better said, "Who will speak it?"
What can turn the hearts of the people back to Yahweh?
The Ministry of the Prophets.
It was the Prophet John, who received the Word/Vision from Jesus and sent the letters to the churches. Selah, A Prophet carried the Words of Jesus to the churches. Did you get that?
2020/5780 – The Year of the Mouth – The Year of the Prophet
We are seeing the upcoming decade 5780-5789, being represented as, the "Decade for Declaration." The Hebrew letter for "80" is פ – pronounced peh. Besides being the 18th letter of the alphabet, peh is also the Hebrew word for mouth! So in just over a month, we will move from our previous decade, which drew attention to the eye (seer), into ten years of awakening an awareness of the mouth.
Do you see it? Do you feel it? This is the time when Yahweh is raising up a prophetic generation to fill in all the gaps, through the Spirit of prophecy, the Gift of prophecy and The Prophets. Oh can you sense the ground shaking under your feet, as an army begins to be awakened to know who they are in Christ and to move into their places on the walls, in the hiways, the byways, the prayer closets and the churches. Hallelujah!
It shall be a special time and a dangerous time, for words released shall contain power to build and to destroy. Are you listening? What you release will have the power of life and death. Yahweh is moving across, not just our Nation, but the world. Many will come from the north, south, east and west to share their opinions, but you must hold your tongue, behind it's gates, until you hear your Shepherd's Words, for He shall move through you and I to save His People. How do I know that?
Because, if Yahweh had not raised up a prophet, at crucial moments in the past, when His People were moving away from Him into sin and evil, no one would be left to follow Him here today and likewise, if He does not raise up a prophetic generation today, His Church Army, to release His Words of Truth, Power and Life, will anyone of be left tomorrow to follow and worship Him? Come Lord, Yahshua Ha Mashiach!
It is said history repeats itself and if you look back into the book of Judges, you will see where time after time the children of Israel did evil again and again, in the sight of the Lord. Can you see this happening in our Nation today?  I can see it and I can feel it.
Judges 2:11-13 And the children of Israel did evil in the sight of the Lord, and served Baalim:  And they forsook the Lord God of their fathers, which brought them out of the land of Egypt, and followed other gods, of the gods of the people that were round about them, and bowed themselves unto them, and provoked the Lord to anger. And they forsook the Lord, and served Baal and Ashtaroth.
Every major section within Judges begins with a statement, "The children of Israel did evil in the sight of the LORD," however as you read on, there is good news, for invariably it ends, with the rise of a great leader, or "judge," sent by the Lord to turn the people back to Him in faith. The purpose of the prophets God raised up back then and for NOW, was and is, for the preservation of His People. How do I know that? Because, it is written in the Scriptures.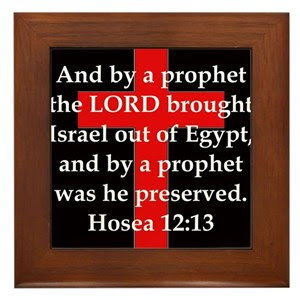 And
Hosea 12:10
I have also spoken by the prophets,
And I have multiplied visions, and used similitudes, by the ministry of the prophets.
In 1 Peter 2:9-10 Paul  also clearly states the purpose of who we are as the Body of Christ. " But you are a chosen generation, a royal priesthood, a holy nation, His own special people, that you may proclaim the praises of Him who called you out of darkness into His marvelous light; 10 who once were not a people but are now the people of God, who had not obtained mercy but now have obtained mercy.
It is hard to understand we are a new race, a special people, never before been on this earth, because we are Born Again into Christ and have His Spirit of Prophecy in us, but We ARE and We DO!!!! Plus, Yahweh shares our purpose as a prophetic people as well, in Exodus 19:5-6:
"Now therefore, if you will indeed obey My voice and keep My covenant, then you shall be a special treasure to Me above all people; for all the earth is Mine. 6 And you shall be to Me a kingdom of priests and a holy nation.' These are the words which you shall speak to the children of Israel."
Today, know who you are, go forth to release the Words of the Father to His son's and daughters. The Bible prophesies God's plan, a plan where He will bring us to salvation and eternal life into His Family when we surrender our lives to Him. Yahweh's prophetic words to us in 2 Corinthians 6:18 proclaim:  "I will be a Father to you, and you shall be My sons and daughters, says the Lord Almighty. We cannot disregard this Scripture, for Yahweh literally gives us His promise to fulfill it and there is more. 
"Beloved, now we are children of God; and it has not yet been revealed what we shall be, but we know that when He is revealed, we shall be like Him, for we shall see Him as He is. And everyone who has this hope in Him purifies himself, just as He is pure" (1 John 3:2-3). God's promise is that, as His divine children, we will be like the glorified Jesus Christ!
Yahweh is prophesying what He already sees in the future. It is up to us to align with Him and understand who we truly are in His eyes. Revelation 20:6:  "Blessed and holy is he who has part in the first resurrection. Over such the second death has no power, but they shall be priests of God and of Christ, and shall reign with Him a thousand years."
Can you receive this? It is your destiny and your purpose in Him. God's plan for us is to serve Him as priests and to reign with Jesus Christ when He establishes the Kingdom of God on earth! Until He returns, we keep our eyes and ears open and release His Words to the Body of Christ and one more thing. Numbers 11:29………………