FS Wednesday's Word of Power
"Just One Word"
November 13, 2019
Eva Windahl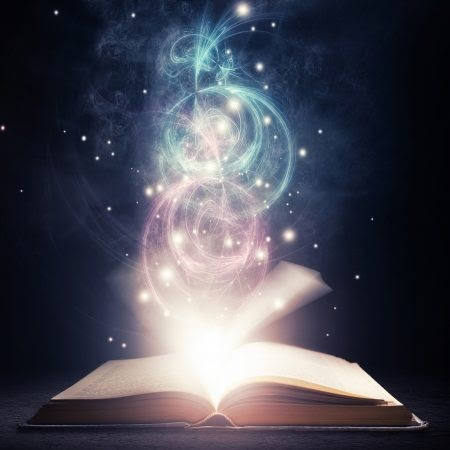 There was something about the way Yeshua spoke. There was something about His words! Just ONE WORD had a tremendous impact and with only ONE WORD the blind were healed, the lame would walk, and the demon possessed were set free!
The words of Yeshua are life changing and timeless. When Yeshua spoke, His words had remarkable power. Whether you are just beginning to seek Jesus or have been a believer for years, the Word of God can always speak new truths into your life!
No wonder people were mesmerized by His teachings!  In Matt. 7:28-29 we read: "And it came to pass, when He had ended these sayings, the people were astonished at His doctrine: for He taught them as having authority, and not as the scribes."
The apostle John describes Yeshua in John 1:1-4 "In the beginning was the Word, and the Word was with God, and the Word was God. 2 He was in the beginning with God. 3 All things were made through Him, and without Him nothing was made that was made. 4 In Him was life, and the life was the light of men."
Yeshua is the living Word of God and He is God, therefore when He spoke, His words were not like any other! His word carried God´s supernatural power! Let me encourage you: God is alive and powerful today! When we are down and in need of strength, I believe God wants to remind us today to speak out and proclaim His word! When we speak His word in faith -miracles can happen!
Too often we choose to complain and to confirm the negative instead of using God´s word to focus on the positive: "I can do ALL things through Christ who strengthens me" (Phil 4:13). Proclaiming God´s promises is the only way to transform our circumstances! My children often remind me by saying: "Mom, you promised! You promised we would get ice cream after dinner!" and after a few minutes I usually reply: "Ok, ok – if I have promised, so be it…" I believe God loves to be reminded of His promises because it reflects our faith in him!
Like the miracle of the healing of the nobleman's son (John 4:46-54), the healing of the centurion's servant (Matthew 8:5-13; Luke 7:1-10) reveals Christ being able to heal from a distance merely by the power of His word. Because of his experience as a commander, the centurion knew that it was not necessary for Jesus to come to his home to visit the sick servant and pray while standing over the afflicted. Then, as now, distance is not a factor in Christ's ability to heal; His word is sufficient whether near or far.
True faith requires no visible sign. The centurion's faith was in the spiritual capability of Christ; he had confidence in the effectiveness of Christ's word to heal the sick and dying. As a man of authority, he believed and understood that diseases had to obey Jesus' command just as his men had to obey him as their superior officer. He knew that authority transcended distance. An officer need not be personally present to command his soldiers to carry out his orders. It was sufficient for Christ to exercise His will through His word, and it is done.
There is POWER in His word! Thank you, Lord, for speaking into our situation and sending your word! Lord, open our heart to receive your word for our lives today. In the name of Yeshua. Amen!