Firestorm's Wednesday Wisdom
Becca Card
August 14, 2019
1 Peter 3:12 – For the eyes of the Lord are over the righteous, and His ears are open to their prayers: but the face of the Lord is against them that do evil.
I recently came across a short illustration that I pray will be a blessing to you.
"Teacher", said a young boy, "why is it that so many prayers are unanswered? I do not understand. The Bible says, 'Ask, and you shall receive; seek, and you shall find; knock and the door shall be opened unto you.' But it seems to me a great many knocking are not admitted.
The teacher answered, "Did you ever sit by your fireplace on some dark evening and hear a loud knocking at the door? Going to answer the knock, have you not sometimes looked out in the darkness, seeing nothing, but hearing the pattering feet of s0meone, who knocked but did not wish to enter, and therefore ran away? It is often so with us. We ask for blessings but do not really expect them. We knock but do not mean to enter. We fear that Jesus will not hear us, will not fulfill His promises, will not admit us. And so, we go way."
"Ah I see," said the boy, his eyes shining with the new light dawning in his soul. "Jesus can't be expected to answer runaway knocks. He has never promised to.  We need to keep knocking and knocking until He does open the door.
Let's become persistent in our prayer life and expect Yahweh to open the door!
Firestorm's Wednesday Wisdom
Becca Card
August 7, 2019
"In the same way let your light shine before others so that they may see your good works and give glory to your Father who is in heaven."
(Matthew 5:16)
What a wonderful exaltation to lead, guide, direct our lives and our approach to today. To live in a way that the light of Christ shines before others and others would see You in our lives and give glory to God. This sounds wonderful and, in some ways, sounds simple, but this goes against the grain of the way we are wired to think. In this sense we are wired to live so that people think good of us, well of us, so people have positive impression of us.  The thinking of our mindset is built around this subtly, almost unconsciously.
I'll confess in my own life there are times that I wonder things like, how did I come across this person or that person? What do they think about me?  Did they like the teaching I sent out?  When the magazine went out, I wondered if people would like it?  Did I put it together the best way?  I will talk to someone and if they seemed to have a somewhat negative impression, then I wonder what could I have done different?   Even if we say, "I don't care what others think about me."  There are a lot of times when we wonder what others think.  It's just one picture of the pride in us that focuses on ourselves.
Here in Matthew 5 Jesus is telling us to live our lives so Yahweh gets ALL the glory.  We are to live so that others see our lives, hear our words, observe our works, and they don't say anything about us. They give ALL GLORY TO YAHWEH which is a radically different way to live. It's the exact opposite of pride. This is true humility.
Father, thank You that the Spirit of Christ lives in us.  We ask You today to help us live  with renewed "wiring", longing, zeal, passion and thoughts and desires so much, so others see Your Glory, Your love, You character and Your grace in us.  Make it be so evident in our loves that others do not even see us and see only You!
Yahweh please reveal and remove any pride in me.   Please cause your light, the light of Jesus to shine in and through us so that people see our lives and give You the glory.
Firestorm's Wednesday Wisdom
A New Dimension of PRAYER
Eva Windahl
Hopefully all of us PRAY. Some more than others. Some only sometimes. Let me encourage you today to PRAY WITHOUT CEASING.
"Rejoice always, pray without ceasing, give thanks in all circumstances; for this is the will of God in Christ Jesus for you" (1 Thessalonians 5:16-18)
Yes! But HOW do we do that? Well, let me start with a picture: just as flowers are always open to receive sunlight, so should our hearts be always open to towards heaven. Our prayer life should always be open, connected, tuned in, 24/7, praying without ceasing. Always in dialogue with the Father. Always connected to the heart of our Father. Let me assure you that the only people who have permission to wake me up at night are my children. So now that you and I are  children of God, you may rest assured that Abba Father will not only hear you but answer you whenever your heart and your prayers are being sent His way. Although according to psalm 121:4 – "… he who watches over Israel will neither slumber nor sleep." 
God never sleeps. Good news, right!?!
Let me include THREE keys to pray without ceasing:
Begin the Day with Gratitude
As soon as you wake up- Begin with gratitude.
Psalm 100:4 says "enter his gates with thanksgiving and his courts with praise; give thanks to him and praise his name." 
In other words, start by telling God what you're thankful for.  Prayer doesn't have to be asking for something; it can simply be thanking Him from your heart for what He has already done.
Incorporate Prayer into Everyday Chores
Let your everyday tasks become acts of worship by using them for times of prayer. Whether you are grocery shopping, cooking dinner, folding laundry or cleaning the attic. I usually put some worship music on as I clean the house, praising God for all his blessings or sending a prayer for a friend in need as mentioned in Ephesians 6:18 "and pray in the spirit on all occasions with all kinds of prayers and requests, with this in mind, be alert and always keep on praying for all the Lord´s people."
PRAY While You Wait
Often, we are in line, in queue, holding while on the phone waiting. A quick online search reports that we spend approximately two years of our lives waiting in line, and the average commuter spends 38 hours a year in traffic. So, let´s turn your car into a prayer closet. Transform that "wasted" time into something meaningful—pray for the people you expect to encounter that day or the tasks you need to accomplish. Give thanks for your day and make those minutes count.
We read in Daniel 6:10 that " … as soon as DANIEL knew that the decree had been signed, he went to his house, which had the windows of his roof chamber open toward Jerusalem. And THREE TIMES A DAY he got down on his knees and PRAYED and offered praise before his God, as he had regularly done prior to this."
Yeshua himself encourages us in Luke 18:1 "Then Jesus told his disciples a parable to show them that they should always pray and not give up."
That´s another key: to always pray and never give up! Why? Because heaven, Abba father, has heard your cry, your petition, your prayer and the answer is on its way!  Let me encourage you with Daniel 10:12 "He told me, "Don't be afraid, Daniel. God has heard everything that you said ever since the first day you decided to humble yourself in front of  God so that you could learn to understand things. I have come in response to your prayer."
Yes! He has heard every word!
Therefore, PRAY WITHOUT CEASING!
The answer is on its way!
Firestorm's Wednesday Wisdom
Becca Card
July 3, 2019
Tomorrow, July 4th is the 243rd birthday of our great nation! 
Happy Birthday America!
Prayer for the United States
Father, we come before You with thanksgiving in our hearts.
You have blessed America wonderfully, going way beyond what we deserve.
We come to You recognizing that we need You because all is not well in our country.
We desperately need a spiritual awakening for our morals and values reflect the evil in this land.
Please convict us of our sinfulness for You have said, "Righteousness exalts a nation, but sin is a reproach to any nation." (Proverbs 14:31)
Help us live as children of the King and love ALL as You love us.
We ask that You help us get back on the road to righteousness, peace and may we always rejoice in You.
Thank You for our President.  We ask that Your wisdom and Your hand would be on the President and all leaders of this great nation.
Teach us again what is good, noble and worthy of our best. (Philippians 4:8)
We ask that you give us the courage to do what is right.  Order our steps so that we will glorify You. 
Father give us a new revelation of hope, peace and love so that Your Name is once again exalted in our land.
We humble ourselves before You for You are Lord over us and the God of all nations.  (2 Chronicles 7:14)
Father, You have given Your Son and all the nations of the earth as His inheritance.
Help is bow before You now and rejoice in Your Kingship over us
We praise Your Name!
Heal Our Land!
Michal Card
As we celebrate the birth of our nation tomorrow, please take time to pray for revival in this land!
Please go to the Firestorm Blog and leave your prayers for the United States or other nations that are on your heart.  Help us pray a million prayers or MORE!
https://firestormministry.com/fs-blog-the-gap/
Firestorm's Wednesday Wisdom
Promptings
Eva Windahl
June 26, 2019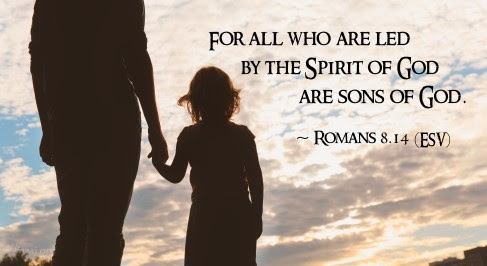 Ever felt a notion to pray for somebody? Ever felt complied to go and talk to a complete stranger in a Coffee Shop? Ever felt you just couldn´t sleep until you send that text message to a friend or a co-worker encouraging him or her that God will answer their prayers?
If your answer is YES – You might have experienced promptings or leadings of the Holy Spirit like other Christian believers before us, for example:
Simeon was "moved by the Spirit" to go into the temple where Joseph and Mary were dedicating Jesus to God (Luke 2:27).
Jesus was "led by the Spirit" into the desert to be tempted by the devil (Luke 4:1).
Paul was "compelled by the Spirit" to go to Jerusalem (Acts 20:22).
On the other hand, it is equally important to remember that there are other kinds of promptings that we can experience besides the leadings of the Holy Spirit. Some can be positive promptings, while others can be negative or wrong:
Our heart can "prompt" us to give (Exodus 25:3).
But your sin can also "prompt" you to speak (Job 15:5).
And your troubled thoughts can "prompt" you to answer (Job 20:2).
The devil even "prompted" Judas to go out and betray Jesus (John 13:2).
Therefore, not all of our promptings may come from God. As a matter of fact, the apostle John pointed out that: "Dear friends, do not believe every spirit, but test the spirits to see whether they are from God…" (1 John 4:1).
Promptings mentioned in the Bible were from the Spirit of God.
Others came from ourselves (our hearts, our sin, or our thoughts)
Some promptings even came from the devil himself.
Therefore, it is vital to be able to distinguish which "promptings" are really from us, our flesh, even from evil spirits, and which ones are truly from God.
How do we know if they come from the Holy Spirit?  Let me ask you with the following questions:
Does it agree with Scripture? The Holy Spirit never contradicts himself!
Does it glorify God? The Holy Spirit will always glorify Jesus and Abba, the Father.
In summary, may I include the following 7 keys in order to recognize the promptings of the Holy Spirit and the voice of God:
The voice of satan is always loud, strong, and clamorous, but the voice of God is always quiet and persuasive.
The voice of satan never deals with specifics but is often dealing with generalities. The voice of God is always to the point, and specific. God is not a God of confusion.
The voice of satan is often demanding and always trying to get an immediate decision. The voice of God is always leading. God never stresses us to act.
The voice of satan perplexes, creates turmoil, and confusion, but the voice of God is always clear and distinctive.
The voice of satan is never marked by a restful spirit. The voice of God gives us a great rest of certainty.
The voice of satan will always try to lead us away from God ad his truth, but the Holy Spirit will always lead us towards Abba, our father.
The voice of Satan brings depression and discouragement. The voice of God brings great encouragement and peace – in Hebrew: "Shalom".
Firestorm's Wednesday Wisdom
Eva Windahl
May 22, 2019
The other day the Lord woke me up with a song and I heard him say:
"I am the God of miracles" which reminded me of:
Psalm 77:14 – 15 – You are the God who performs miracles; you display your power among the peoples.
15 – With your mighty arm you redeemed your people, the descendants of Jacob and Joseph.
Psalm 72:18 – 19 – May the Eternal God, the God of Israel, be blessed, for He alone works miracles and wonders!
19 – May His glorious name be blessed forever and the whole earth be filled with His eternal glory!
The Hebrew letter "nun," as the Talmud states, represents downfall, suffering, and misfortune. The letter "samech," which in the alphabet, and in the word "nes," follows "nun," represents uplifting, salvation, and redemption. A miracle, a "nes," is the combination of these two elements: We are faced with trials and tribulations, and our situation is perilous at times. Yet, through divine providence, a supernatural occurrence rescues us and provides us with salvation. The word "nes" is a reminder of the ups and downs in life and the role that God has in our lives.
The Bible portrays God as a God of miracles, a God who has revealed His power to us and is worthy of praise: "Praise be to the LORD God, the God of Israel, who alone does marvelous deeds" (Psalm 72:18). His miracles declare His absolute control over nature, events, people, and powers. His miracles reveal who God is and awaken humans to His presence and the presence of His Kingdom. God works through miracles to reveal His glory, confirm His message, and convey His purposes and truths to those who see Him with eyes of faith. His greatest miracle is that He gave His one and only Son, JESUS, to become a man who, through His sacrificial death on the cross, overcame the power of death through resurrection. Jesus paid the ultimate price, the penalty for our sin, and accomplished the miracle of salvation.
Here is the message: When we look at the Hebrew letters we are encouraged to see that God´s encompassing support combined with His faithfulness will provide us with the miracles we need and often pray about. He is indeed a God of miracles.
In summary – The greatest miracle of all times is that God loves us so much in spite of our shortcomings and wants to have a personal relationship with us. God has no favorites. He loves all His children. God simply IS love and loving Him back is our gift to Him – The God of miracles.
Firestorm's Wednesday Wisdom
Becca Card
May 1, 2019
"The Incense of Prayer"
Numbers 6:22 – 27
22 The Lord spoke to Moses, saying,
23 "Speak to Aaron and his sons, saying, Thus you shall bless the people of Israel: you shall say to them,
24 The Lord bless you and keep you;
25 the Lord make His face to shine upon you and be gracious to you;
26 the Lord lift up His countenance upon you and give you peace.
27 "So shall they put My name upon the people of Israel, and I will bless them."
If you have been in the Thursday Night Situation Room, you have had the joy of having Shirley Riser pray this blessing over you at the end of the night.  We look forward to it and will even remind her sometimes.  It is certainly something that we treasure. 
Recently as I was studying, I came to a new understanding of just what this prayer of blessing meant.  First of all, it was if a spotlight went on verse 27.  It clearly says that Yahweh will put His Name on the children of Israel and bless them.  When I learned and recited this very well-known passage of scripture it stopped with verse 26, "the Lord lift up His countenance upon you and give you peace."
I think sometimes we skip over the fact that these scriptures are actually Yahweh giving Moses the words that Aaron and his sons are to speak over the people.  I think it is also important to note that Aaron was from the tribe of Levi, the priests   There is great power in this small prayer as the Words that Yahweh uses to bless us reveals His heart toward us.  He desires to put "His Name" upon us.  He desires to make "His Face shine up on us," to be "Gracious" to us and to give us "His peace."
I also came across a web site that provides a more literal translation of scripture from Ancient Hebrew.
Yahweh will kneel before you presenting gives and guard us a hedge of protection.  To be honest I had to think about this a little bit, because in my mind I should be the one kneeling before Yahweh.  The author gave the following explanation, "We too often see God as the judge and ruler who sits high above us. But I see more of a familial type relationship with God. He is the Father of us all, right?  Well if my young son came to me with a request, would I tower over him looking down upon him? Or would I get down on his level by "kneeling" down and getting eye to eye with him and say, "What is it my son, what can I do for you?"  
Yahweh will illuminate the wholeness of His being toward you bringing order and He will give you comfort and sustenance.
Yahweh will lift up His wholeness of being and look upon you and He will set in place all you need to be whole and complete. 
As you think about these scriptures, think about what it means to have Yahweh's name on your life.  Meditate on the power of the name of Yehshua Jesus, who is Yahweh in the flesh.  Think about what it means for Yahweh to be gracious to You and give You peace. 
If you are listening to the lies of the enemy that say you don't matter.  You won't amount to much and other lies remember these scriptures that tell us that HIS NAME is written on you.
Firestorm's Wednesday Wisdom
April 24, 2019
Eva Windahl
The GREAT EXCHANGE!
Shag Sameach! Happy Easter!
We just celebrated Easter around the globe and therefore let me begin by asking you the following question: Is the life you are living right now- the LIFE Yeshua died for?
In other words; do you live a life of victory, healing, freedom, abundance, joy and gratefulness? If the answer to that question is no or maybe- let me give you 10 keys and encourage you to embrace ALL that Yeshua died for so that you may live the life or start living the life you were intended to from the beginning. According to 2 Corinthians 5:2, Yeshua died so that in HIM we might become righteous before God and acceptable to him. Take a few moments and contemplate the following:
Ten different things that were EXCHANGED through the Cross:
Yeshua was punished that we might be forgiven (Isaiah 53:4)
Yeshua wounded that we might be healed (Isaiah 53:4)
Yeshua was made sin with our sinfulness, that we might be made righteous with His righteousness (Isaiah 53:10 and 2 Cor 5:21)
Yeshua tasted death for us that we might share His life (Hebrews 2:9)
Yeshua was made a curse that we might receive the blessing (2 Cor 2:9)
Yeshua endured our poverty that we might share His abundance (2 Cor 8:9)
Yeshua bore our shame that we might share His glory (Matthew 27:35)
Yeshua endured our rejection that I might have His acceptance with the Father (Matthew 27:46-51)
He was cut off that we might be joined to the Lord (1 Cor6:17)
Our old man was put to death in Him that the new Man might come to life in us. (Romans 6:6)
And there are even more aspects of the Cross:
Yeshua endured our poverty that we might share His abundance (2 Cor.8:9)
Yeshua endured our shame that we might share His glory (Matt. 27:35–36)
Yeshua endured our rejection that we might have His acceptance (Matt. 27:45)
In conclusion: Yeshua´s death on the cross provided us with a divine exchange- He received the evil due to us through sin so that we might receive the good that was due to him for living a sinless life on earth.
Let us pray: We thank you Lord that through the sacrifice of Yeshua on the cross, we have passed out from under the curse and entered the blessings of Abraham whom you blessed in ALL things and therefore we praise Your Name, we exalt You and worship You. Thank You for Your son, thank You for Your love, thank You Abba father for Your faithfulness. Thank You for giving us a new life. May our lives reflect the Great exchange of the Cross.
**********************************************
Firestorm's Wednesday Wisdom
April 17, 2019 
"Now without faith, it is impossible to please God, since the one who draws near to Him must believe that He exists and that He rewards those who seek him."
(Hebrews 11:6)
 
This verse is really a summary of the whole chapter.  Hebrews 11 revolves around faith and men and women who walked with Yahweh through faith and experienced the reward of faith.  Without faith it is impossible to please Yahweh.   If we want to please Yahweh, we must trust Him. 
We first of all must believe that Yahweh exists.  When we pray, we are not saying some words into thin air.  We are talking to Yahweh, the only true Yahweh who hears us and responds to us.  We are talking about Yahweh right now and we are about to talk to Him knowing that He will hear us.  Not only does Yahweh exist and hear us when we get to the end of the verse, we see that He rewards us.   May we always seek Yahweh and in seeking Him find reward in Him.
Yahweh, we do believe You exist. We believe that not only do You exist, but You listen to us as we call out to You!  Oh, Yahweh we humble ourselves before You. We are awed in a fresh way by the reality that You love us and are listening to us right now.  Yahweh not only do You listen to us You reward us.  Yahweh, we want to seek You with everything we have.  May we be a people that seeks You day and night, all day long really seeking You. We trust that when we do that You will reward us.  We are not even really meaning the gifts that You give us, but when we seek You, You are our reward.  The knowledge of You, a relationship with You, and love for You and to be loved by You is what we want in our lives. This is the reward that we long for.  Yahweh make us a people of faith who please You, who believe that You exist, and who find reward in seeking You.
************************************
Firestorm's Wednesday Wisdom
Becca Card
April 10, 2019
"Only do not rebel against the Lord. And do not fear the people of the land, for they are bread for us. Their protection is removed from them, and the Lord is with us. Do not fear them."
(Numbers 14:9)
These words come from Caleb and Joshua, who had gone with the spies into the Promised Land. When they came back, all the other spies were saying, "This land is beautiful, it's wonderful, it's awesome, but the people in the land are too much for us. We can't take this land." This land that Yahweh has promised them.  We are also prone to be anxious and afraid. The exhortation of Scripture is to take Yahweh at His Word. Yahweh help us to trust in You. Replace our fear with faith.
This is one of the seminal moments in all the Old Testament that the rest of scripture points back to, because in the face of Yahweh's Promised Land, His promised blessing before them, the people of Yahweh chose fear over faith. They chose not to trust Him. They chose to fear man instead, and the reality is every single one of us have been tempted to do the same.  We know that Yahweh has promised blessing to us, in obedience to His Word, and yet, we are so often afraid. I think if took a survey most people would say that one of the main things they struggle with is fear.
We are so tempted to fear so many things. We fear the unknown. We fear the rejection of men and women. We fear so many different things, but Yahweh has not called us to live in fear. Over and over in scripture Yahweh tells us "do not fear."  We see "do not fear" so many times in scripture because the truth is, we are prone to be afraid.   We get anxious, we worry, and we do not always trust Yahweh and His promises, but Scripture tells us "do not be afraid." "be anxious for nothing, "trust in Yahweh" always.
1 John says, "Perfect love casts out fear." Today BELIEVE that Yahweh loves you.  BELIEVE that Yahweh has called you.  BELIEVE that Yahweh has equipped you.
Yahweh, we come to You today and we ask that You help us not be afraid.  Show us what causes us to be anxious and worry. Help us to replace fear and anxiety with faith, with trust in You.  Yahweh help us to always trust You and Your promises.  Yahweh may we trust You and do all that You ask us to do.
We choose today to trust You even if we are walking in the unknown and we are surrounded with challenges. We chose today to trust and obey You and You alone.  We ask that you help us "not fear the people of the land."  Help us always remember that You are with us, so we have nothing to fear.  As Your word tell us in Romans 8 if You are for us nothing can stand against us.
Firestorm's Wednesday Wisdom
April 3, 2019
Becca Card
"But Moses said to him, "Are you jealous for my sake? Would that all the Lord's people were prophets. The Lord would put his spirit on them."  (Numbers 11:29)
Some people want to basically throw the Old Testament away and will only read or study the New Testament, but I find the Old Testament full of nuggets that we can learn from.   This verse in Numbers is one of those nuggets.   If we look at this a little further, we see that there were two men in camp at this point, Eldad and Medad.  Verse 26 says that the Spirit of Yahweh was resting on them and they were out prophesying in the camp. 
Next a gentleman comes to Moses and basically says, "Hey, these guys are out there prophesying in the camp" and Joshua says, "We need to stop them."  Of course, Moses says, "No Way! We're not going to stop them.  As a matter of fact, I wish all of the Lord's people were prophets."   A true prophet speaks the Word of Yahweh.  So, we see Moses here saying that he would really like it if all would prophesy and speak Yahweh's Word on His behalf. 
We have been empowered by the Spirit of Yahweh to speak and proclaim His Words.  Now let's look at Acts 2 when the Spirit of Yahweh comes down at Pentecost on all who were assembled there and what do you think they started doing?  They started prophesying and speaking Yahweh's Words on His behalf. 
I Corinthians 14:5 – Now I want you all to speak in tongues, but even more to prophesy. The one who prophesies is greater than the one who speaks in tongues, unless someone interprets, so that the church may be built up.
Paul says here that he would like for all of them to speak in tongues, but even more than that to prophesy.  Do you get the idea that prophecy is pretty important? 
EVERY person who has the Spirit of Yahweh filling them are to be witnesses and prophesy and speak His Words on his behalf.  ALL!  Not a few, ALL!  We have been empowered by the Spirit of Yahweh to speak for Him.
Too many times we get hung up in having a ministry, searching for our purpose, what we are supposed to be doing and so on.   We are looking for something that we already have.  All of those things will look different for each person. However, our main purpose is be His witnesses and speak Yahweh's Words. What Moses longed for we can and should experience. The spirit of Yahweh is resting on you today, so that you might speak for Him.  May I challenge you to do the work of a prophet today and be a witness for Yahweh? 
Yahweh may we speak for You today.  Wherever we go may we be faithful to tell people about You and speak Your words.  Thank You that Your Spirit is resting on us and we have the privilege to prophesy.  May we always be faithful to speak Your Words.  Help us not be silent.  Thank You for this precious gift that You have given us, these Words that You give us.  Use us today Yahweh wherever we go to speak every word that You tell us to speak.  Yahweh thank You that we are prophets and the spokespeople to the world today.  Make us faithful and may we never be silent. May we speak Your Word in our homes, in our workplaces, in our churches, in our neighborhoods and on the internet.  We ask Yahweh that You give us more boldness to speak Your Words and be Your witnesses.  Yahweh may be faithful to this assignment You have given us today and every day, as prophets proclaiming it so.
Firestorm's Wednesday Wisdom
Eva Windahl
March 27, 2019
Don´t move … until the Holy Spirit tells you to!
Are you feeling stuck? Or discouraged? Don´t know which way to go? Or when to take a step of faith? Don´t know what to do next? You are not alone! One of the most important lessons we can learn is to move and how to follow the promptings of the Holy Spirit. Until you are sure- don´t move! Let me give you an example from the Old Testament. In Numbers 9:21-23 Yahweh led the people of Israel by a cloud symbolizing is presence:
"Sometimes the cloud remained only from evening until morning, and when it lifted in the morning, they would set out. Whether it was by day or by night, when the cloud was taken up, they would set out. 22Whether the cloud lingered for two days, a month, or longer, the Israelites camped and did not set out as long as the cloud remained over the tabernacle; but when it was lifted, they would set out. 23They camped at the Lord's command, and they set out at the Lord's command; they carried out the Lord's charge according to His command through Moses.…".
The Israelites did not move until the Holy Spirit showed them it was time to go on. Why was that so important?
Because without being led by the Spirit – you will eventually get lost and find yourself on your own being without divine protection- without his power and without a sense of direction. Not only that but without his presence you are facing the enemy forces by yourself.
Romans 8:14 says that only those who are led by the Holy spirit are God´s children so don´t let anything push you out of God´s will for your life. Don´t let fear, worry or stress push you over and out of his presence.  Therefore, it is vital to learn and understand when and when not to move forward in our lives. How? By listening to God´s voice and waiting for a Rhema word- a clear direction given to you by the Holy spirit. He will never say or do anything that contradicts God's word.
Even the Apostle Paul had to learn this lesson. On his second missionary journey to Asia, he repeatedly found the way blocked by the Holy Spirit. Eventually the apostle was stuck in Troas with the sea before him and closed doors behind. Maybe Paul remembered a scripture from the book of Proverbs 3:5-6 "Trust in the LORD with all your heart and lean not on your own understanding; 6 in all your ways submit to him, and he will make your paths straight."
Instead of getting angry or trying to force his way into new territory, Paul got on his knees and prayed. He did not move until The Holy Spirit told him to. Paul listened to God´s voice- He was led by the Holy Spirit and that is God´s will for our lives.
Pray with me: Lord, open our ears and let us hear your voice. Lead us in every detail concerning our daily lives. Teach us when to move forward together with you and when to stand still knowing that you alone are God. Abba Father help us to trust you that you alone know what is best for us. Help us to submit to your Holy spirit and help us to be led by your loving hand.
******************************
Firestorm's Wednesday Wisdom
March 20, 2019
"You shall put the mercy seat on the arc of the testimony in the most holy place."  (Exodus 26:34)
This verse comes in the middle of a description of the construction of the tabernacle and how it's to be organized.  In this verse Yahweh gives instruction to place the "mercy seat" at the center of the tabernacle in the innermost part.  It is representative of the place where Yahweh dwells among His people. 
We can see in this verse that the only way to be in the presence of Yahweh is through His mercy.  We can't get there by our own merit.   The only way that we can get to the throne room of Yahweh is by His mercy.  Mercy is not earned, and it is not deserved.  Yahweh's mercy is a gift from Him and is the message of the gospel.  We see all throughout scripture that Yahweh invites us into His most holy place and to be in His presence by His mercy.   He gives us the gift of being able to spend time with Him because Yahushua paid the price with His blood on the cross.  
There is a old hymn, "Rock of Ages" that I thought about when I was writing this.  Like the words in this song, when I stand before Yahweh, "Nothing in my hands I bring simply to the cross I cling."   In other words, I have and am NOTHING without Him.  I can only spend time in Yahweh's presence because of the sacrifice of Yahushua.   
Yahweh right now we are all in the same place.  We have all sinned in different ways.  Our lives look different but without Yahushua's sacrifice we would not be able to come and spend time with You.   We come solely based on Your mercy to pray.  We have sinned in different ways, it looks different in our lives, but there's none of us who are praying right now  because of any merit in us. We come to you solely based on Your mercy. Thank You for this privilege. We thank You that we have communion with You, that we are in Your presence, You are hearing us and we hear You.     
Thank You Yahweh that we can know You, enjoy time with You and can walk with You.  Thank You for the promise of eternity.  Thank You that we do not have to fear death. We worship and praise You Yahweh and are thankful for Your mercy.
May we always run to Your Presence!
Firestorm's Wednesday Wisdom
Becca Card
February 27, 2019
"Therefore, thus says the Lord concerning the men of Anathoth, who seek your life and say, "Do not prophesy in the name of the Lord or you will die by our hand."
(Jeremiah 11:21)
 
As a background, Anathoth was the name of Jeremiah's village and the people of Anathoth had revolted against King David.  They had been kept out of the temple services and basically were disconnected from worship at the temple.  They were being disobedient to Yahweh's Word and certainly not worshipping Yahweh. 
At this point Jeremiah the prophet spoke the truth of Yahweh's word.  They were not happy about it.  They threatened Jeremiah and told him not to prophecy Yahweh's word in His name.  In this scripture we see that they threatened Jeremiah, "If you prophesy in the name of the Lord, you will die by our hand." If you read on you will learn that Jeremiah was put in stocks because he would not stop prophesying. 
I want to be careful with my words, but recently I was in at least to me a a difficult situation.  I had my hands raised and was lost in worship during a church service and someone grabbed my hand, pulled it down and told me to stop embarrassing them.  I guess I could have understood it if I was the only one with their hands raised, but I looked around and at that moment most of the choir and a lot of other people had their hands raised. 
It happened again and, in that moment, I made the decision to move because I was not going to stop worshiping Yahweh.  As I had already been "corrected" earlier for praying and speaking into a family's life before the service started, I thought moving was the wise thing to do.  After I got home, I had to take time to process the whole night.  As I was processing Yahweh started bringing to mind all those in scripture that were threatened for speaking the truth of His Word.  When you look at Scripture there are many instances where people were threatened for speaking forth the truth of Yahweh's word. 
In Jeremiah 20 we see that Jeremiah was put in stocks.  Daniel was put in the lion's den.  Shadrach, Meshach and Abednego were put in the fire.  In the New Testament scriptures, we see Paul and others were put in prison or put to death.  Then of course we see that Yahushua was put on a cross because He spoke the truth of Yahweh's word and was a sacrifice for all of us.
Even today in our country there is persecution.  Obviously, my life was not threatened but to me there was an element of persecution.  It really got me to thinking.  If my life were threatened would I stand for Yahweh.  Would I be that strong?  I would hope the answer would be yes!   
I believe with all my heart that we are entering a time of great revival, but I also believe there will be great persecution and we need to be prepared.  We need to study Yahweh's word, hide it in our hearts (memorize), pray and keep our armor on at all times. 
People in North Korea who openly proclaim the gospel are instantly given a death sentence or at the very least life in prison.  The same is true in other countries.  Thankfully in America we are not being put to death for our faith, but there is still persecution going on. 
As we prepare to come together to pray for our country Friday night, my prayer is that we search our hearts, check our priorities, study Yahweh's word, ask Him what He has to say and be brave enough to always speak His Word boldly.  Thank You Yahweh that we have freedom to speak Your Word without fear of our lives.  I also pray Yahweh that You will be with all those who are boldly proclaiming Your Word knowing that it will cost them their life. I pray Yahweh that You will draw people to You by using us and our proclamation of Your Word.  We thank You for the revival that is coming, the privilege of be being a part of that and the boldness to speak Your Word.   Thank You Yahweh for Firestorm and the light that it is.  I ask that You continue to raise up leaders in Firestorm, provide the needed finances, and ask that people will be equipped and trained to step into their destinies, and may we continue to reach the world with Your Words.
***************
Please join Shirley Thursday night in the Situation Room where you can ask and receive prayer and have the opportunity to pray for others. 
Also join me this week on Friday night in The Gap to pray for our country, Firestorm and you
.
Firestorm's Wednesday Wisdom
February 20, 2019
Eva Windahl
Have you felt disappointed, disillusioned, distracted… lately? Has somebody discouraged and told you not to bother? Has doubt, fear and worry found a way into your heart and mind to settle in and stay there forever?
Let me encourage you today with 2 Timothy 1:6 – 7 – "For this reason I remind you to fan into flame the gift of God, which is in you through the laying on of my hands. 7 For the Spirit of God gave us does not make us timid, but gives us power, love and self-discipline."
The enemy wants to quench your fire! He has one purpose only – to steal your faith, your joy and your purpose in God´s Kingdom. He will use doubt, fear, lies and discouragement to quench your fire – the Holy Spirit within you. The enemy has one goal only- to keep you from your God given destiny! Because he knows once you understand who you are and what your purpose is- he has lost the battle.
How do you aflame your gift, your calling and your divine destiny?
Let me give you three keys:
I call them my three my P´s (peas): Praise- Prayer and Prevail!
Use them every day and nothing will ever quench your fire!
Firestorm's Wednesday Wisdom
February 13. 2019
Recently I came across an article that really spoke to me.  It was talking about the creation of man in terms of ancient Hebrew.   
And the LORD God formed the man from the dust of the ground, and breathed into his nostrils the breath of life; and the man became a living soul. (Genesis 2:7)
The Hebrew word for fire is אש (esh, Strong's #784). Derived from this two letter parent root is the three letter child root איש (iysh, Strong's #376) meaning "man". Not only are these two words related by their letters, they are also related in meaning. To re-discover this relationship between fire and man let us begin by seeing the "creation" of fire from the ancient Hebrews perspective. 
He goes on to explain how fire was made in ancient times with a bow drill and tinder along with the process of creating fire with that.     
He then shared that the ancient Hebrew translation for the later part of Genesis 2:7 was "And He blew into the tinder the breath of life and the man became a LIVING FIRE." 
It excited me when I saw that Yahweh created us to be a LIVING FIRE.   Firestorm is a community of "LIVING FIRES"who Yahweh has put into place to be voices in the wilderness.  It is time for the LIVING FIRES (you and I) to become theFIRESTORM that changes the world.  Will you join us, let your voices be heard and change the world?
Firestorm's Wednesday Wisdom
February 6, 2019 
"The fear of the Lord is the beginning of knowledge.  Fools despise wisdom and instruction."
(Proverbs 1:7)
This is a pretty simple truth. The beginning of knowledge is the fear of the Lord, so Yahweh-fearing worship leads to Yahweh-given wisdom. 
We all need wisdom which is a part of what Proverbs 1:7 is saying. When we look at the last part of this verse, we see that it is foolish not to want wisdom.  It is basically wrong not to seek wisdom in our lives. 
When I think about my life, I realize that I need wisdom in everything I do, in my work, in my marriage, in my day-to-day decisions and in my ministry.  I certainly do not want to be foolish.  I am sure that all of you desire wisdom as well.
So, how do we get wisdom in all these areas of our lives?  How do we live wisely in ways that are good for us and good for others.  We want to live our lives that are glorifying to Yahweh. 
Are you ready?
It starts with WORSHIP!
Wisdom starts with fixing our eyes, our hearts and our minds on Yahweh, in awe of Him.  We will only see things in the world wisely when we seek Yahweh worshipfully.  This key in our lives is to start with an eye, heart and mind fixed on Yahweh in worship, in prayer and in His Word.  As we do this and seek Him wisdom flows. 
Yahweh, we bow our hearts before You now. We ask that You give us a fresh glimpse of Your greatness.  We ask for a fresh look at Your grace, Your goodness, Your love, Your mercy and Your justice.  Yahweh, we want to learn of all Your attributes.  We worship You alone!  There is NO ONE LIKE You!  You alone are all powerful.  Yahweh all wealth, might, majesty, glory, honor, power and praise belong to YOU!
We ask that You make us a Yahweh-centered people and that we center our lives on You alone.  We trust that when we fear You, when we worship You, and when we are loving, trusting and seeking You that You will provide us with ALL the wisdom we need. 
Yahweh help us to see rightly and to act wisely.  Yahweh, we ask that wisdom would flow in every area of our lives and that we live our lives centered on You, a life that glorifies You with a Yahweh saturated heart that fears You.  In the name of Yahshua, let it be so!
 *************************************
Firestorm's Wednesday Wisdom
Eva Windahl
PRAISE
PRAY + SEE = PRAISE
Isaiah 60:18
18 Violence shall no longer be heard in your land,
Neither devastation nor destruction within your borders; But you shall call your walls Salvation, And your gates Praise.
Praise is the key to successful spiritual warfare. It is one of the most powerful weapons available to the believer- us. Yeshua showed His disciples how to praise, i.e. how to pray and see -the power of the Lord.
What does PRAISE do?
It blesses the Lord (Psalm 66:8)
It lets you enter his presence (Psalm 100:4)
It opens doors and makes rough places smooth
(Isaiah 60:18)
It defeats the devil (2 Kings 11:13 and Psalm 145:5-9)
It brings revival (2 Chronicles 31:2)
It keeps you happy and brings you joy (Isaiah 61:1-13)
Praise is worship. Don´t wait to win the victories before you start praising; use it BEFORE you do battle teaming up with the Holy Spirit.
The people of ISRAEL praised God- Yahweh- before conquering Jericho- before the walls came down- before their victory.
Therefore, let us listen to the prophet Isaiah "But you shall call your walls Salvation, And your gates Praise."
*******************************
Warriors
Kathleen Johnson
Clothed in humility
Given the strength to soar
Equipped with praise and holiness
It's time to win the war
The enemy has surrounded you
The days seem dark and long
Proclaim the Word of God
For this is our victory song
A new day has dawned
Calling come my love come
Assemble all my children
In unity as one
There will be dancing in the street
As healing and miracles abound
For my ministers arise in truth
And take back the stolen ground
Thou nations tired to still my voice
Never shall they succeed
I shall reveal myself in fullness
To every nation, ethnic and creed
So My people, walk in love
Clothed in humility
Prepare Yourself My bride
For the groom you soon shall see
The warriors have been summoned
Worshipers reclaim the land
Goodness shall fill the earth
As my people make their stand
All heaven shall rejoice
All heaven shall rejoice