Lesson 8–Jacob, Esau, Leah and Rachel, Laban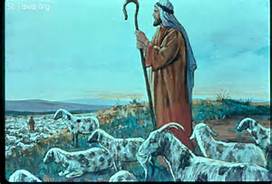 Gen. 30: 37 Now Jacob took for himself rods of green poplar and of the almond and chestnut trees, peeled white strips in them, and exposed the white which was in the rods.38 And the rods which he had peeled, he set before the flocks in the gutters, in the watering troughs where the flocks came to drink, so that they should conceive when they came to drink.39 So the flocks conceived before the rods, and the flocks brought forth streaked, speckled, and spotted.40 Then Jacob separated the lambs, and made the flocks face toward the streaked and all the brown in the flock of Laban; but he put his own flocks by themselves and did not put them with Laban's flock.41 And it came to pass, whenever the stronger livestock conceived, that Jacob placed the rods before the eyes of the livestock in the gutters, that they might conceive among the rods.42 But when the flocks were feeble, he did not put them in; so the feebler were Laban's and the stronger Jacob's.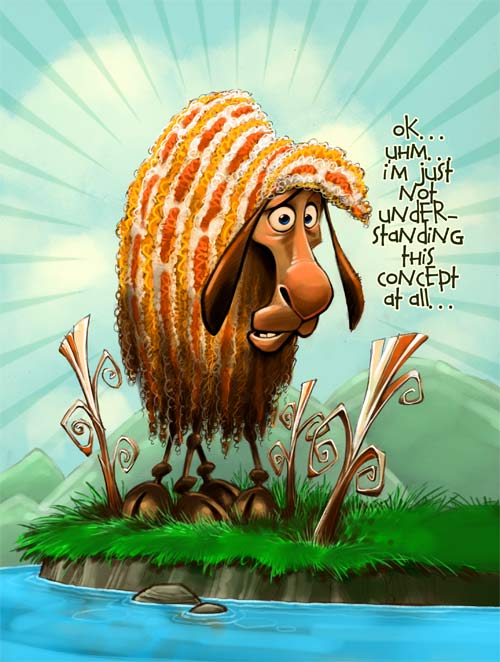 Explanation of why Jacob used stripped rods.:
Have you ever wondered what this might mean spiritually, prophetically? Without question, this process was not only natural, but supernatural. Peeling white stripes on rods and letting goats and sheep see them when they mate cannot in any way effect genetic change, but it did here in Jacob's six years of labor for his uncle/father-in-law Laban. One explanation is that naturally these rods, almond, poplar, and chestnut contained essential oils that help to heal the sheep, their immune system and reproductive system.
(This is what Holy Spirit shows us to do naturally, i.e. change our lifestyle etc.)
So what could this mean prophetically?
The answer is found in Isaiah 53:5 and 1 Peter 2:24. First Isaiah 53:5.
But He was pierced through for our transgressions,
He was crushed for our iniquities;
The chastening for our well-being fell upon Him,
And by His stripes we are healed.
In 1 Peter 2:24 we read:
He Himself bore our sins in His body on the cross, that we might die to sin and live to righteousness; for by His stripes you were healed. (past tense)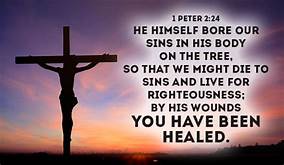 So what are the "laban" stripes that were placed upon the rods? They were, they represented, the afflictions, the stripes, that Jesus/Yeshua bore upon His body so that we can be healed. Yeshua is the rod upon which Jacob made these stripes, and these "laban" stripes are the very things represented in the application of the word "laban." They represented Jesus/Yeshua being afflicted with leprosy, taking upon Himself the curse of sin.
There is another highly revealing like testimony to these rods which represented Jesus/Yeshua in His suffering at the hands of man and the enemy.
Laban's name meaning white stripes.
Jesus/Yeshua, to whom man has looked as the suffering Savior, has brought forth "Jacob sheep" offspring, and in equally numerous quantity. ( healing , health, prosperity)
The church we have known thus far, or Christianity, is the offspring with "laban" striped, speckled, and spotted markings. The church received the kingdom of God. Righteousness, peace and joy in the Holy Ghost.
One of the rods which Jacob striped was the almond. In Jeremiah 1:11-12, Yahweh asked – "What do you see, Jeremiah?" To which he answered – "I see a rod of an almond tree." Yahweh then responded – "You have seen well, for I am watching over My word to perform it." Jesus/Yeshua is the Word, just as He is the almond rod, even the striped almond rod, and Yahweh is watching over His Word to perform it, both body and Bride. And we are seeing the marvels of this work when we consider these laban-striped rods and their outcome.
This is the natural with the supernatural. May Yahweh be glorified!
Gen 30:43 Thus the man (Jacob) became exceedingly prosperous, and had large flocks, female and male servants, and camels and donkeys.
Ps 145:4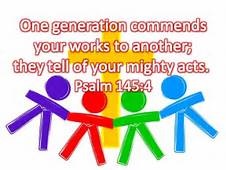 Generational Blessing
Genesis 26:12-14 Then Isaac sowed in that land, and reaped in the same year a hundredfold; and the Lord blessed him.13 The man began to prosper, and continued prospering until he became very prosperous;14 for he had possessions of flocks and possessions of herds and a great number of servants. So the Philistines envied him. (The same blessings coming to Jacob, generational blessing)
GENERATIONAL BLESSING
For those who are in Christ there are no generational curses. We have been redeemed from them. Gal. 3:13 Christ redeemed us from the curse of the Law, having become a curse for us– for it is written, "CURSED IS EVERYONE WHO HANGS ON A TREE "–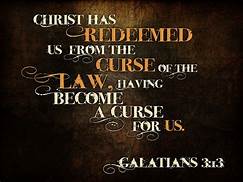 There are only generational blessings. Deut 28:1-15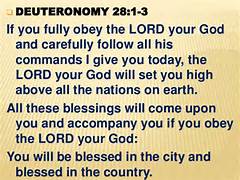 The Blessing is More Powerful!
We are blessed to be a blessing! We are to proclaim the blessing of the Lord over our families, churches, cities and nations. Proclaim His goodness and invoke His blessing over every sphere of delegated rule He has put in your life!
Defining Our Terms
From Webster's Dictionary: To Bless: To invoke divine favor on, to bestow happiness, prosperity or good things of all kinds; to make a pronouncement holy; to consecrate, to glorify for the benefits received, to extol for Excellencies.
From the Hebrew Language: To Bless: Barak – To kneel by implication to bless God as an act of adoration, to praise, salute, thanks . . . a posture of reverence . . .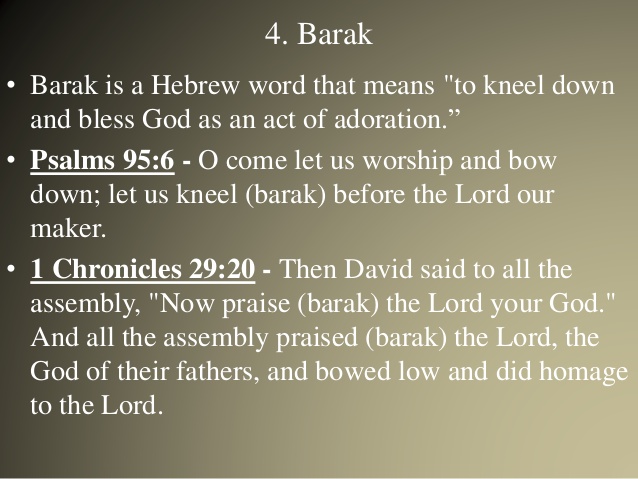 A Blessing: Berakah – Benediction (an act of invoking a blessing).The Nature of the Blessing:
1. Pronounced audibly (can be written as well)
2. Continue on in time – generation to generation
3. Usually are not just individual, but family oriented
Examples of Generational Blessings from Scripture
1. From God Directly to Abraham: Genesis 12:2, 3
2. From Melchizedek in Behalf of God: Genesis 14:18 – 20
3. Transfer of the Generational Blessing: Genesis 25: 9 – 11
4. Stolen Birthright by Jacob from Esau: Genesis 27:27 – 29
5. Patriarchal Blessing from Israel to the 12 Tribes: Genesis 49:28
Prov. 13:22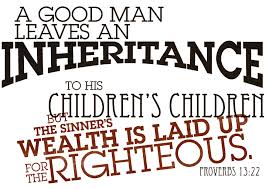 Summary Gen. 30: 37-43
Jacob used a device in the hope of increasing the number of blemished animals.
A. This passage seems to indicate that Jacob relied solely on his actions to help him gain an increase in his flocks.
1. Jacob later attributed his increase of wealth to the help of God. 31:5-13
2. This is consistent with the promises of God to Jacob at Bethel. 28:13-15
B. Jacob's growing wealth is also seen in the gaining of many servants, and pack animals.
Genesis 31:1-16
Now Jacob heard the words of Laban's sons, saying, "Jacob has taken away all that was our father's, and from what was our father's he has acquired all this wealth."2 And Jacob saw the countenance of Laban, and indeed it was not favorable toward him as before.3 Then the Lord said to Jacob, "Return to the land of your fathers and to your family, and I will be with you."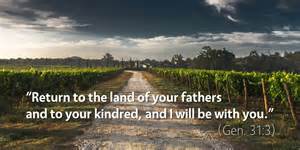 Gen. 31:4 So Jacob sent and called Rachel and Leah to the field, to his flock,5 and said to them, "I see your father's countenance, that it is not favorable toward me as before; but the God of my father has been with me.6 "And you know that with all my might I have served your father.7 "Yet your father has deceived me and changed my wages ten times, but God did not allow him to hurt me.8 "If he said thus: 'The speckled shall be your wages,' then all the flocks bore speckled. And if he said thus: 'The streaked shall be your wages,' then all the flocks bore streaked.9 "So God has taken away the livestock of your father and given them to me.10 "And it happened, at the time when the flocks conceived, that I lifted my eyes and saw in a dream, and behold, the rams which leaped upon the flocks were streaked, speckled, and gray-spotted.11 "Then the Angel of God spoke to me in a dream, saying, 'Jacob.' And I said, 'Here I am.'12 "And He said, 'Lift your eyes now and see, all the rams which leap on the flocks are streaked, speckled, and gray-spotted; for I have seen all that Laban is doing to you.13 'I am the God of Bethel, where you anointed the pillar and where you made a vow to Me. Now arise, get out of this land, and return to the land of your family.' "14 Then Rachel and Leah answered and said to him, "Is there still any portion or inheritance for us in our father's house?15 "Are we not considered strangers by him? For he has sold us, and also completely consumed our money.16 "For all these riches which God has taken from our father are really ours and our children's; now then, whatever God has said to you, do it."
Summary Gen.31:1-16
Jacob decided to return home.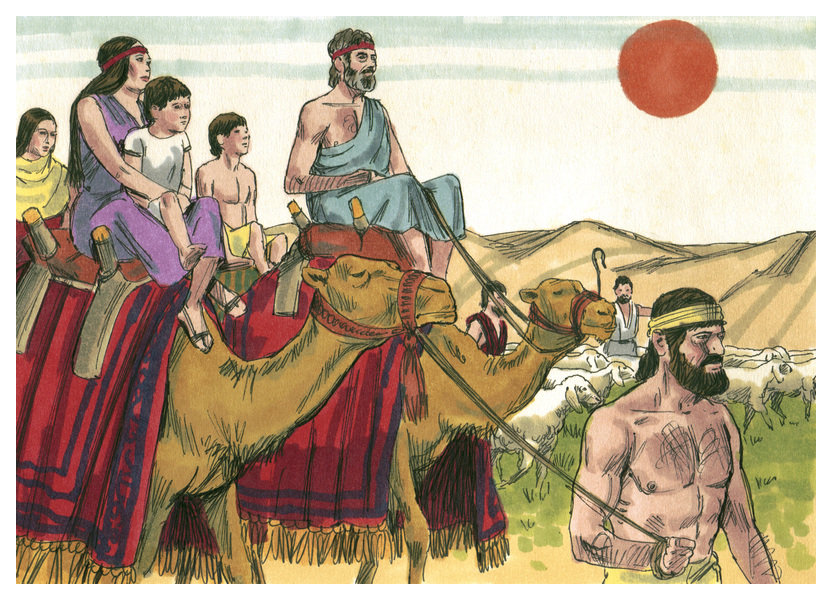 A. He saw that his success had caused Laban's family to become hostile.
B. He conferred with his wives Leah and Rachel (minus the slave-wives, Bilhah and Zilpah) about his plan to return to the land of his father.
1. He recited a dream he had, in which God blessed him, and told him to return to his own land.
2. The wives were loyal, and conceded that Jacob was wise in his decision, and just, also.
We will continue with lesson 8 next week.
The blessings of the Lord are upon you whether by blood, adoption, or assignment. The blessing of the LORD makes a person rich, and he adds no sorrow with it. Prov. 10:22

Filed under: by Becca Card
No Comments »