Higher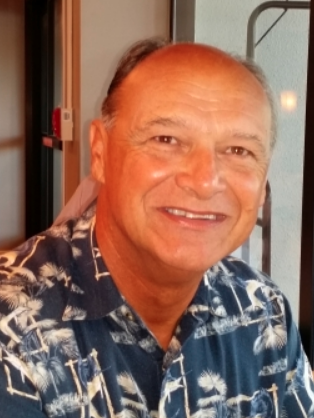 Evangelist Terry Thompsom
A transatlantic flight was denied a landing strip at Heathrow Airport London. The captain was advised to keep a holding pattern that took the plane over the highlands in Scotland. The pilot reported a golden eagle was flying alongside the cockpit of the massive jumbo jet. In amazement the captain looked at the gauges, the plane was flying at 32,000 feet, at a ground speed of 550 miles an hour. The golden eagle had its wings fully stretched out, majestically catching the jetstream flying at over 550 miles an hour without a single beat of its wings.
New Dimensions
How did the golden eagle manage to do that? When the bird finally got into the jetstream it had to change its tactics. Yielding totally to the wind it unfurled its wings and pitched them to catch optimum velocity. The decision the bird had to make was, should I beat my wings and be in control or should I open my wings and commit myself to an unseen force?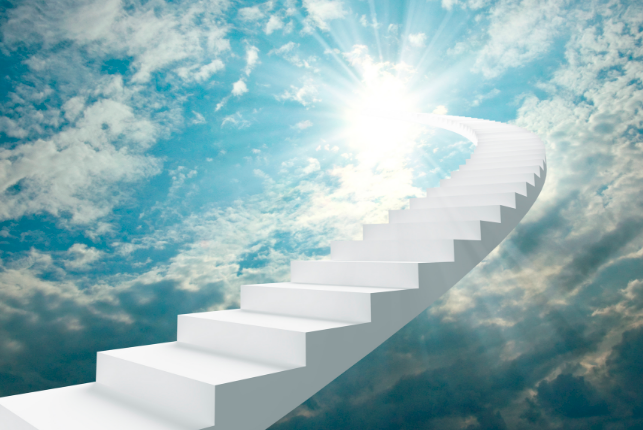 Yielding to a higher power.
As Christians we have a right to go higher because of what Christ did for us.
Ephesians 1:3.
"3. Blessed be the God and Father of our Lord Jesus Christ, who hath blessed us with all spiritual blessings in heavenly places in Christ."
Ephesians 2:6.
"6.And hath raised us up together, and made us sit together in heavenly places in Christ Jesus"
Yet we still have not come to the reality of our inheritance. As an 18 year old young man I asked the Lord to forgive me of my sins and take control my life, and He did. Yet at the age of 20 I felt a great lack in my life. The teachers and preachers around me told me that I received it all when Christ came in, however, there was a great hunger within driving me to know more. The Word of God revealed to me,
Acts 19:2
"2.He (Paul) said unto them, Have ye received the Holy Ghost since ye believed? And they said unto him, We have not so much as heard whether there be any Holy Ghost."
At that point I realized there was something more than believing. I needed to receive the Holy Ghost! An evangelist and a pastor laid hands on my head, and prayed that I would be filled with the Holy Ghost and fire. I was, and so much love and confidence came flooding in my heart, it was like fire in my chest. And it empowered my life.
Yet there is more!
Have you come to the same understanding as the writer of the book of Hebrews yet?
Let us go on.
Hebrews 6:1-3.
"1.Therefore leaving the principles of the doctrine of Christ, let us go on unto perfection (spiritual maturity); not laying again the foundation of repentance from dead works, and of faith toward God,
2. Of the doctrine of baptisms, and of laying on of hands, and of resurrection of the dead, and of eternal judgment.
3. And this will we do, if God permit:"
It is imperative that the foundational teachings are taught in our gathering places in order to have a true foundation for the new believers, whether it be home group,church, chapel, synagogue or temple. But let us not forget the more advanced believers. If you don't use them you will lose them. And when you use them, afterwards they will need to be encouraged and built back up again.
Higher ground.
When Jesus talked to Peter in the gospel of John chapter 21 he asked three times if he loved him and the Greek word he used was 'Logos' which is a sacrificial love. He replied, "You know I love you." The Greek word Peter used was 'philéō' which is a friendship kind of love. Peter had to come into a deeper walk with the Lord before he could be trusted in the ministry God had planned for him.
Commitment is the key element to any promotion.
Jesus spoke into his future.
Even though Peter was not at the level he needed to be, Jesus showed Peter what it would take to be able to fulfill his calling to the saints. In verse 15,16,and 17 Jesus uses two different Greek words to instruct him.
The first one is bóskō
to feed
portraying the duty of a Christian teacher to promote in every way the spiritual welfare of the members of the church.
The second one is poimaínō.
to feed, to tend a flock, keep sheep
to rule, govern
of rulers
to furnish pasture for food
to nourish
to cherish one's body, to serve the body
to supply the requisites for the soul's need.
The lambs only needed bóskō but the sheep needs bóskō and poimaínō
Why? Because the sheep go out into the world and suffer the onslaught and rigors of the world.They need more than just teaching they need furnishing with power gifts to be able to be a witness. When they come into the church they need encouraging, strengthening and building up so that they can be salt and light in their area.
Logos Love
After the Holy Ghost fell on the 120 people in the upper room Peter finally got his promotion. He no longer valued his own life, but he was willing to stand up and speak for the Lord. He defended what was taking place before thousands of people and 3000 were saved that day.
Peter thought he was dedicated but then he denied Christ three times.
Sometimes we fail in our walk with the Lord, only to find our weakness.
It was in Peter's failing that Christ could challenge his commitment.
Turning our negatives into positives.
When we admit to our failure, we are allowing God's wind to lift us into a higher level, and we shoot forward by his grace and mercy. Old things do pass away and a new page begins.
Why don't you turn your negatives into possibles! Jesus dealt with our doubts and failures when he was on the cross. Open your wings and soar into heavenly places. Let go and let God take you in His jetstream far beyond your ability.
Power of the believer
The disciples only did exploits when they knew who they were.
Luke 10:17-19.
"17.And the seventy returned again with joy, saying, Lord, even the devils are subject unto us through thy name.
18. And he said unto them, I beheld Satan as lightning fall from heaven.
19. Behold, I give unto you power to tread on serpents and scorpions, and over all the power of the enemy: and nothing shall by any means hurt you."
Over all the power of the enemy!
Did I just read that correct, over all the power of the enemy? Wow, that is powerful! But I can hear some people saying, we don't have that kind of authority. Take a look at what Jesus said to his disciples.
Mark 19,.20
"Then came the disciples to Jesus apart, and said, Why could not we cast him out? And Jesus said unto them, Because of your unbelief: for verily I say unto you, If ye have faith as a grain of mustard seed, ye shall say unto this mountain, Remove hence to yonder place; and it shall remove; and nothing shall be impossible unto you."
The only reason the disciples could not cast the evil spirits out was because of unbelief. Doubt will render your faith useless. Stop scratching around in the dirt and start soaring with the eagles.
Love Y'all !!!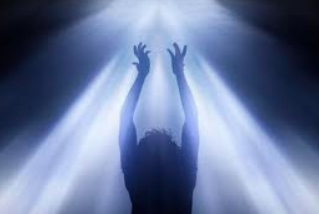 Keep under the spout where the glory runs out!!!
Pastor Terry Thompson.
******************************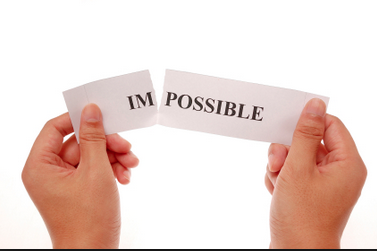 Cindy Cavender
Have you ever faced circumstances or situations that look absolutely impossible? They just seem so big or even insurmountable. As I think on this word, I remember someone in the bible called Mary, the mother of Jesus. Luke 1:26-38 tells this story. An angel of the Lord was sent to Mary with a message. After he delivered the message it is said in verse 37, "For with God nothing shall be impossible."
What impossibilities are you facing? Do you have financial debt? Are you wanting to have a child and have been given a negative report? Is your marriage in need of God's grace and wisdom? What about parenting your children and the situations that arise daily? Have you been told you have a terminal illness?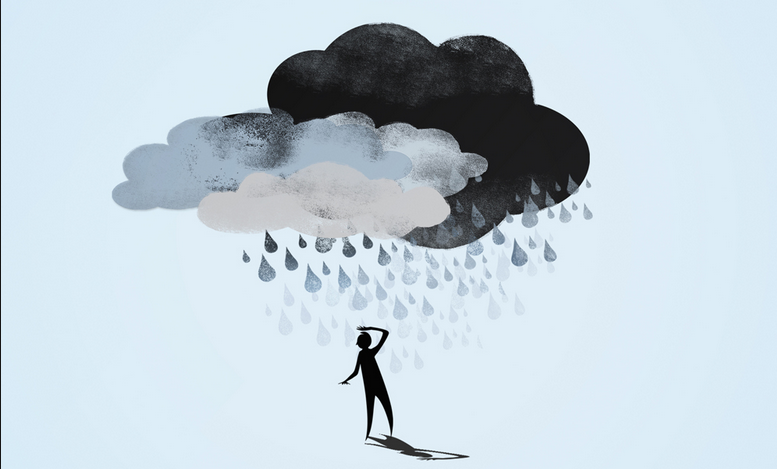 Many years ago I was diagnosed with depression and bipolar disorder. The doctors were able to diagnose what they saw as symptoms, however they didn't know why I was responding that way. Years ago, I placed my firstborn son for adoption. I was not offered counseling postpartum and post adoption. I had so many negative emotions and so much pain. How in the world was I supposed to go forward? How was I supposed to get on with my life? The pain was deep. All I ever wanted was to be a mom. That was my dream from childhood and yet in an instant, that firstborn son was no longer mine. Did my dream to be a mom die that day? By God's grace, I saw NO, it did not!
Yes, I had made some choices that got me into this situation. However, God already knew what choices I would make before I made them. In high school, I had been given a cassette tape by two Christian artists, DeGarmo and Key, The Pledge album. The song was called Who Will. The lyrics are as follows: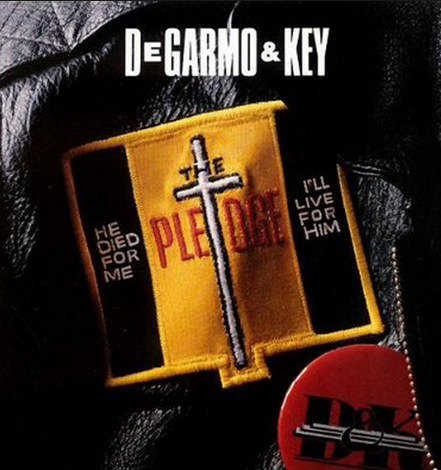 "Who Will" Lyrics
DeGarmo & Key
From the Album "The Pledge"
It's in his image they're created,
Each one a precious gift of life,
How can we steal away their future?
What gives us the power? What gives us the right?
Who will stand up for the children?
Who will fight the battle for them?
Who will speak up for the unborn child?
They long for life with every heartbeat,
They speak with tiny hands and feet,
But who will help our nation hear them?
It is up to you and it is up to me.
Who will stand up for the children?
Who will fight the battle for them?
Who will speak up for the unborn child?
Who is gonna be the voice
For those who have no say or choice?
My heart tells me what I must do,
It is up to me and it is up to you.
Who will? (we will)
Who will? (we will, we will)
Who will speak up for the unborn child?
Who will? (we will)
Who will? (we will, we will)
Who will speak up for the unborn child?
Who will stand up for the children? (we will)
Who will fight the battle for them? (we will, we will)
Who will speak up for the unborn child?
God, I thank you for your grace and mercy as I think at where my feet have walked and your goodness toward me.
Was my God given purpose already within me from birth? I believe it was.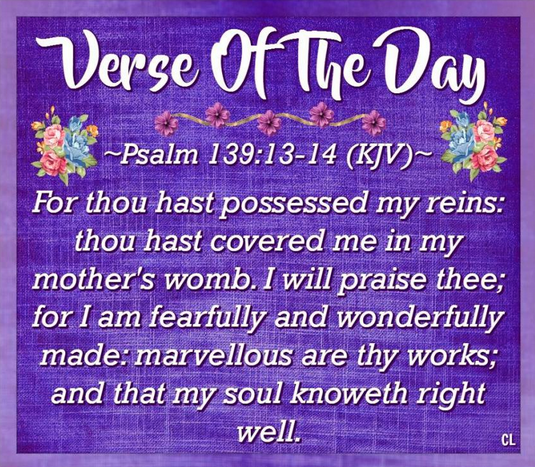 Psalm 139:13-16 says, "For thou hast possessed my reins: thou hast covered me in my mother's womb. I will praise thee: for I am fearfully and wonderfully made: marvelous are thy works; and that my soul knoweth right well. My substance was not hid from thee, when I was made in secret, and curiously wrought in the lowest parts of the earth. Thine eyes did see my substance, yet being unperfect; and in thy book all my members were written, which in continuance were fashioned, when as yet there was none of them.
*************************************
We Have The Power To Change Our Surroundings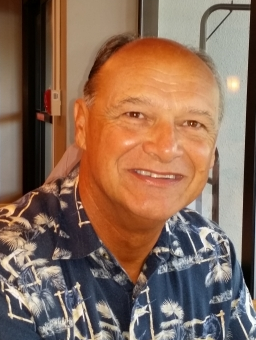 Evangelist Terry Thompson
When I was a child in England I can remember my parents putting salt on our walkway in front of the house to melt the ice. You could see the ice melting within seconds. The conditions of the weather did not change but the salt changed the outcome.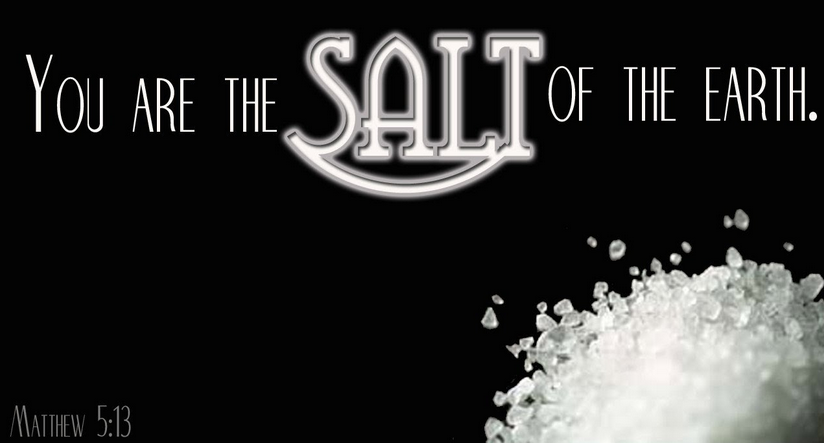 Matthew 5:13 says 'we are the salt of the earth'. The things in the world may be inclement, but the Lord has put something inside the saints that changes our surroundings.
Jesus told the twelve disciples when he sent them out on their first mission trip, Luke 10:5,
"5. And into whatsoever house ye enter, first say, Peace be to this house. 6. And if the son of peace be there, your peace shall rest upon it: if not, it shall turn to you again.7. And in the same house remain, eating and drinking such things as they give: for the labourer is worthy of his hire. Go not from house to house."
OK, so what does peace mean?
Strong's Concordance – Peace
1515
2:400,207
εἰρήνη eirḗnē
Noun Feminine i-ray'-nay Greek
Probably from a primary verb qeiro (to join); peace (literally or figuratively); by implication, prosperity :–one, peace, quietness, rest, + set at one again.
The Amplified Bible says in Matthew 10:13,
"13. Then if indeed that house is deserving, let come upon it your peace [that is freedom from all the distressed that are experienced as the result of sin]. But if it is not deserving let your peace return to you."
The writer of the book of Hebrews reminds us to be hospitable for it will bear its fruits. Hebrew 13:2,
"2. Be not forgetful to entertain strangers: for thereby some have entertained angels unawares."
Laban, Jacob's uncle, learned this lesson when Jacob stayed with him.
Jacob Genesis 30:27
"27. And Laban said unto him, I pray thee, if I have found favour in thine eyes, tarry: for I have learned by experience that the LORD hath blessed me for thy sake."
Also, when Joseph was sold into slavery, Potiphar realized what everything Joseph touched prospered, so he put him in change of running the whole house.
Joseph Genesis 39:2,3,
"2. And the LORD was with Joseph, and he was a prosperous man; and he was in the house of his master the Egyptian. 3. And his master saw that the LORD was with him, and that the LORD made all that he did to prosper in his hand."
Even when Joseph was thrown in prison God kept on blessing whatever he handled.
Genesis 39:22,23.
"22. And the keeper of the prison committed to Joseph's hand all the prisoners that were in the prison; and whatsoever they did there, he was the doer of it. 23. The keeper of the prison looked not to any thing that was under his hand; because the LORD was with him, and that which he did, the LORD made it to prosper."
It's all in the doing
The secret of their success is 'activation'. It was when Jacob and his son Joseph did things that the multiplication took place. Another word for activation could be faith in action.
Matthew 7:12,
"Therefore all things whatsoever ye would that men should do to you, do ye even so to them: for this is the law and the prophets."
Investing in God's called!
Even though you may not be a prophet, God will bless your labors and give you a prophet's reward as you bless a prophet.
Matthew 10: 41,42,
"41.He that receiveth a prophet in the name of a prophet shall receive a prophet's reward; and he that receiveth a righteous man in the name of a righteous man shall receive a righteous man's reward. 42 And whosoever shall give to drink unto one of these little ones a cup of cold water only in the name of a disciple, verily I say unto you, he shall in no wise lose his reward."
Spiritual wealth
Up to now we have looked at physical blessings, but God is in the business of blessing the whole man; spirit, soul, and body. The tabernacle in the wilderness was a mobile worship center able to move any time the cloud moved.
We are the mobile temple of God today and there are times the glory of God leaks out of our temple and all of heaven breaks loose.
1Corinthians 6:19,
"19.What? know ye not that your body is the temple of the Holy Ghost which is in you, which ye have of God, and ye are not your own?"
We are like a portable nuclear power station being salt and light to our generation. There are times when our bodies cannot contain the presence of God and all we can do is fallout. Yes, I mean a literal fall out. The deeper you go in God the more power of the Holy Ghost you can stand in and carry! There will come a time when the anointing will radiate from you and affect others around you just like Peter in Act's chapter five where even his shadow was anointed.
Acts 5:15,16,
"15. Insomuch that they brought forth the sick into the streets, and laid them on beds and couches, that at the least the shadow of Peter passing by might overshadow some of them. 16. There came also a multitude out of the cities round about unto Jerusalem, bringing sick folks, and them which were vexed with unclean spirits: and they were healed every one."
I am looking for the greater things!
Living In The Glory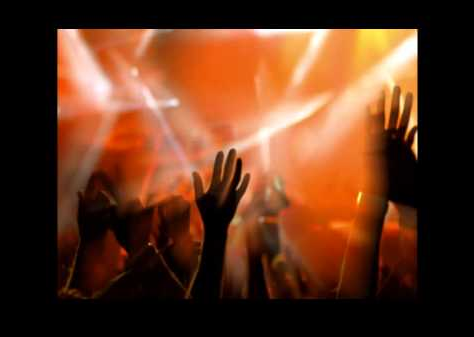 There was a well-known Evangelist in Wales UK called George Geoffrey. He was the founder of the Elim movement. One day he was asked to go to speak at an engineering factory during their lunch break. The owner of the factory was so excited that George Geoffrey was coming that he offered to give him a guided tour around the factory before he spoke.
As the owner and Geoffrey started to walk down the aisles they heard a commotion behind them. It was the operators. They were all falling to the ground as the owner and George Geoffrey past them. The anointing was so strong that the men could not do their work.
Azusa street
It is said that when the 1906 revival at Azusa Street was in progress people who were simply walking on the sidewalk passing the building was slain in the Holy Ghost.
Dedication of Solomon's temple
2 Chronicles 5:14,
"14.So that the priests could not stand to minister by reason of the cloud: for the glory of the LORD had filled the house of God."
I surrender all
Are you really ready for a move of God? It may cost you everything you have, your TV time, your leisure time, and your vacation time. Your priority will be turned upside down, but God has an uncanny way of taking everything you have and giving you double back!!! After all, that is what he did for us when we became born again.
Let's turn this world upside down for Jesus!! It's time to fan the flames of the glory of God!!! Let us change our surroundings with the presence of God!!!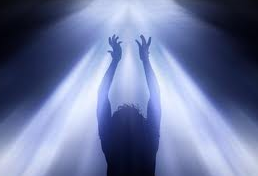 Keep under the spout where the glory runs out!!!
Love y'all,
Pastor Terry Thompson.
********************************************
Quit Trying to Be Big…and Just Be
Faithful
By Lee Grady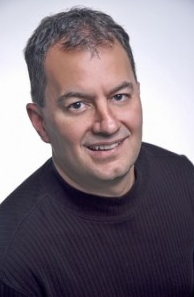 Our culture says bigger is better. But in the kingdom of God, less is often more.
There's nothing more disheartening to a preacher than to see empty seats in a church service. I'll be honest-I like meetings where you have to pull out extra chairs and put people in the aisles. Why? Because I assume if God's blessing is on a meeting it will be packed. I like numbers because, in my carnal thinking, crowds are more significant.
Our culture puts value on things depending on how popular they are, and we are guilty of applying this rule in the church. We like big. We even rate churches based on size. We know that the three largest churches in America in 2013 are (1) Joel Osteen's Lakewood Church, (2) Andy Stanley's North Point Ministries and (3) Bill Hybels' Willow Creek Community Church. The assumption is that these churches are leading the way in making spiritual impact.
But God doesn't evaluate us based on numbers, nor does He rate our effectiveness by comparing us to someone else. Many pastors of small or mid-size churches get discouraged because they evaluate their ministries by counting the number of rear ends in seats or the amount of money in offering plates. But God's ways are not our ways! Remember these kingdom principles:
Less is Sometimes More
Jesus attracted big crowds, but the numbers didn't impress Him because He knew many who were healed in His meetings wouldn't follow Him to the cross. He even told one of His crowds that the gospel seeds He was sowing would be eaten by birds, scorched and withered, or choked by thorns (see Mark 4:3-8). Only a small percentage, He said, would bear fruit. Jesus was looking for quality, not quantity.
In the end, after thousands heard Jesus' messages and ate His free lunches, only 120 of His followers gathered in the Upper Room on the day of Pentecost. That is not an impressive number, and today's church growth specialists might say Jesus failed to break the 200 barrier within three years of ministry!
Follow the Cloud, not the Crowd
There are a few crowd shots in the book of Acts. But most scenes of the early church are less impressive. An Ethiopian is converted on a desert road. The Holy Spirit falls on members of an Italian family gathered in a home in Caesarea. A woman named Lydia comes to Christ at a small prayer gathering by a river in Philippi. She becomes the first convert in Europe.
Why are these seemingly inconsequential stories highlighted in Scripture? Because God moves as powerfully in one-on-one conversations and small group gatherings as He does in big meetings. When we follow the cloud of His presence, He often leads us to the one instead of the many.
The book of Acts ends with a scene of Paul ministering quietly to people in a small apartment while he is under house arrest (see Acts 28:30-31). Paul certainly didn't measure His impact by large buildings, big mailing lists, media exposure or book sales. (His writings didn't become popular until he was dead!)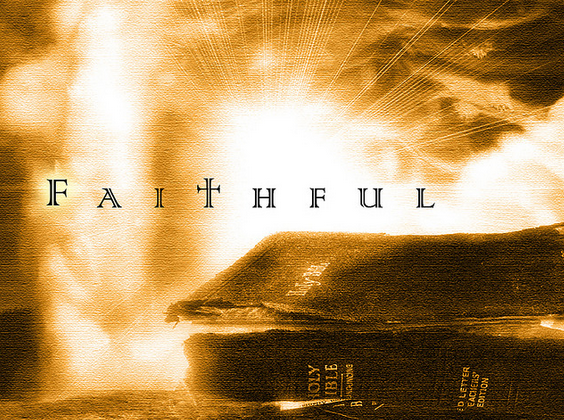 Make Disciples, don't Entertain Audiences
Every man's work will be tested by fire, and every ministry will be evaluated not by church-growth experts but by God's holy standards. Sitting in a church does not make a person a faithful follower of Jesus. Don't confuse disciples with pew-warmers. He will not evaluate us by how many people were in attendance, or even by how many danced in the aisles or shouted when we preached, but by how many disciples we made.
Stop Trying to be Popular
The three largest concerts in history were performed by (1) Indian singer Babbu Maan, who recently attracted 4.8 million fans; (2) raspy-voiced British rocker Rod Stewart; and (3) French New Age composer Jean Michel Jarre. If you asked, "Who in the world is Babbu Maan?" then you prove my point. Crowds or fleeting popularity do not determine significance.
Justin Bieber has more Twitter followers-37.3 million-than anyone on the planet. He is followed by Lady Gaga and Katy Perry. We are supposed to be impressed, because in our culture, value is determined by star power. But you have to wonder: Is this 19-year-old pop singer the world's most powerful man? No, because in the light of eternity the size of Bieber's fan base, is as meaningless as how frequently he changes his hairstyle.
Let's stop evaluating our own effectiveness-and each other's-by crowd size. Be faithful with the people you have, whether it is a home church of seven, an office Bible study of 10, a rural congregation of 30 or a mega church of 2,000. Whether you are ministering to a handful of inmates, a roomful of Alzheimer's patients, a dozen orphans or one depressed friend, forget your need for the spotlight. Just let Jesus use you, and make Him popular.
**************************
Prophetic Dream
God Did It Before & He Will Do It Again
Jane Hamon
10:00AM EST 1/19/2016
God showed His mighty power by parting the Red Sea for Moses and the Israelites. He wants to show that power again, but it's up to us to proclaim it. (Lightstock )
On the morning of December 24, 2015 I dreamed for hours with God speaking the same thing to me over and over. He would say, "If you will show up, I will show off!"
In the dream I saw different scriptural scenarios in which this occurred. Jesus showed up at the pool of Bethesda and showed off God's power to heal. Jesus showed up at the tomb of Lazarus showing off God's power for resurrection life. In 2 Chronicles 20, God told Jehoshaphat that they would not need to fight in the battle, but that they still had to show up on the battlefield and He would show His power to destroy the enemy that had them surrounded.
I heard a second phrase in these dreams. … "If I did it then, I will do it again!" Every miracle we have ever read about in the Word, every revival or awakening from a past season, every example of a city or nation turning towards Christ becomes a foreshadowing of what God desires to do again!
In the dreams I was also reminded of Exodus 9:16 where God says that He raised up Pharaoh to show His power and that His name would be declared in all the earth. The word 'show' means to show or present oneself. In Egypt God first presented Himself and declared who He was to all the earth. God used an obstinate, hard-hearted, impossible situation to demonstrate His goodness and His power to His people. God partnered with Moses and Moses partnered with God to see a nation set free so that the whole world would know God's name!
The Lord says "I will cause heaven to partner with earth in a new way in 2016. My people, if you will show up, I will show off! There are "Pharaohs" and "Pharaoh situations" that I have raised up which I will use as examples to demonstrate My power in the earth and make My name great.
As Moses showed up before Pharaoh, I showed off with signs, wonders and miracles that caused My people to be set free, the enemy to be destroyed and the wealth of Egypt to be released. I brought a divine reversal, out of slavery into freedom, out of besiegement into Jubilee, out of poverty into wealth. If I did it then, I will do it again!"
What miracle that God did THEN would you like to see Him do AGAIN?
Pastor Jane Hamon is a gifted teacher and storyteller. She has written three insightful books including Dreams and Visions, The Deborah Company, and The Cyrus Decree. She and her husband, Tom, have been in ministry together for more than 30 years and are the senior leaders of Vision Church and Christian International Ministries.
**********************************
Sacred Cow Theology Tested
Terry Foote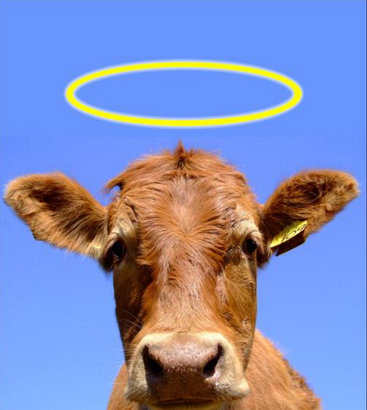 Here is a thought for today. It is not an easy one for me to share because it might challenge some "sacred cow" theology:
When you manifest the works of God it is always going to come through your soul – your mind, will and emotions. We have spirit to spirit communication with one another sometimes, but that is not the main way in which God intends to manifest His works. It is through the soul.
You cannot manifest the works of God's Spirit without using your soul – your mind, will and emotions. This is the way God intended for it to happen…by the soul of man responding to and obeying the Spirit of God. The resulting works are a fruit of man's spirit communing with God's Spirit in the Most Holy Place – The Presence.
This is the "cool of the day" communication that Jesus restored when the temple veil was torn. It is the ability to walk in the Presence. It is a fruit of living in the Shekinah Glory of God. It is a moment by moment decision to HEAR God, to experience His Presence. It comes from doing only what the Father says to do. It is RELATIONSHIP.
So Jesus explained, "I tell you the truth, the Son can do nothing by himself. He does only what he sees the Father doing. Whatever the Father does, the Son also does. – Jhn 5:19 NLT
If we follow Jesus' example then powerful works follow. Soulishness is when the soul initiates the action. It is when the soul of man for whatever misguided reason initiates the "works of God".Remember, anything the Spirit can do through a person the soul of man can counterfeit. Anything! When it is initiated in and comes through the soul – it brings death…even eternal death.
When it is initiated in and comes from the Spirit and then through the soul it brings life.
Not every one that saith unto me, Lord, Lord, shall enter into the kingdom of heaven; but he that does the will of my Father which is in heaven. – Mat 7:21 KJV
Many will say to me in that day, Lord, Lord, have we not prophesied in thy name? and in thy name have cast out devils? and in thy name done many wonderful works? – Mat 7:22 KJV
And then will I profess unto them, I never knew you: depart from me, ye that work iniquity. – Mat 7:23 KJV
Just because you can prophesy, or cast out devils, or do many mighty works does not mean it is from God. We are commanded to test the spirits. Every time you prophesy, every time someone prophesies over you, you must test the spirit.Sometimes a false prophet will be at work. Sometimes it will be the soul at work. Sometimes it will come through the soul of a person who is operating through the Spirit of God.
Either way we are commanded to test the spirits and it applies to every ministry attempt we undertake.
Beloved, believe not every spirit, but try the spirits whether they are of God: because many false prophets are gone out into the world. – 1Jo 4:1 KJV
Do not scoff at prophecies, – 1Th 5:20 NLT
but test everything that is said. Hold on to what is good. – 1Th 5:21 NLT
When the temple veil was torn, God was restoring spoken communication between man and Himself. We must weigh everything by the Bible, but keep in mind that when this communication was restored, there was no Bible as we know it. The New Testament, especially, had not even been written.
We have the Bible now that is a tool to test things by. But, the original design, the garden of Eden experience, was when man walked in "the cool of the day" – the Presence, the Shekinah Glory – the spoken Word. This comes through intimate relationship.
This end time move of God is going to come through those who have developed a relationship with God have learned to hear Him. It will come through those who have learned to hear and obey the Spoken Word. It will come from those who walk in His Presence.
Test everything to make sure it is from God. When you have heard Him speak, then unleash your soul to manifest the works of God.
Terry Foote
Freedom Ministries
Birmingham, Alabama

Give Me A Sign
by Nan Smith
In the past couple of weeks I have been seeking the Lord on what to teach and I was noticing the construction going on this time of year. When I would go past some of it I would hear the words "Highway of Holiness" every time!
The verse is found in Isaiah 35:8 which says:
A highway will be there, a roadway and it will be called the Highway of Holiness. The unclean will not travel on it. But it will be for him who walks that way and the fools will not wander on it. (NASB)
Then the Lord showed me that often we get a little confused about holiness and righteousness. It sounds like the same thing, but it's not. There are different root words for each.
Holiness is being set apart as sacred. Righteousness is right doing (which none of us have ever completely done that or we would not need Jesus). And righteousness must be given to us as a gift by God through faith in Jesus so that we can walk in His righteousness and do what Jesus would do because He is in us doing it!
This highway of holiness is a place in our heart's attitude where we are walking with the Lord in the way He wants us to go. We are set apart for Him. But we have to grow in it, too. Like the fruit of the Spirit it's not automatic, it's something we choose and sometimes struggle with and become mature as we struggle.
God began to show me that there is a correlation with road signs on our journey on the Highway of Holiness. When we are young in the Lord we want a sign for this and a sign for that. The truth is God gives us lots of signs. We often do not perceive them. We want nice smooth highways where there is no trouble. Isaiah 35 says that there is no "dangers" on the road we are on. I believe this may refer to the dangers of going to hell, of losing out on eternity (as long as we stay on that road!) That does not mean there aren't twists and turns and choices to make on our journey. It does not mean there are no issues in our own lives to work out.
Here are some signs God may be giving us along the Highway.
1. This is the first sign we may see even before we give our lives to the Lord. It tells us there is but one way to God and that is through Jesus Christ.
John 14:6
Jesus saith unto him, I am the way, the truth, and the life: no man cometh unto the Father, but by me.
2. Then we may see a sign that looks like this and we know we have come to a place where we have to surrender to the Lord. Our life is going nowhere fast and it's time to do something else.
Proverbs 16:25
There is a way that seemeth right unto a man, but the end thereof are the ways of death.
3. Then when we get on the road we might see something that looks like this:
Mark 13:16
And let him that is in the field not turn back again for to take up his garment.
4. Then God talks to us about learning how to YIELD. That means we don't always get our own way. We learn to walk in Love.
1 Cor. 13:4-8
Love endures long and is patient and kind; love never is envious nor boils over with jealousy, is not boastful or vainglorious, does not display itself haughtily.
It is not conceited (arrogant and inflated with pride); it is not rude (unmannerly) and does not act unbecomingly. Love (God's love in us) does not insist on its own rights or its own way, for it is not self-seeking; it is not touchy or fretful or resentful; it takes no account of the evil done to it [it pays no attention to a suffered wrong].
It does not rejoice at injustice and unrighteousness, but rejoices when right and truth prevail.
Love bears up under anything and everything that comes, is ever ready to believe the best of every person, its hopes are fadeless under all circumstances, and it endures everything [without weakening].
5. As we are learning to yield to His direction, there comes times when God will lead us to a STOP. Things we used to do won't feel right anymore, places we used to go we cannot go there anymore. Or God might just tell us to stop and rest because we tend to think we have to work for His approval and we don't. He already loves us! We are His! So this STOP sign may be just a time to rest.
Psalm 23:2
He maketh me to lie down in green pastures: he leadeth me beside the still waters.
6. Sometimes we will see something like this up ahead of us. And we know that we have to be led by the law of Love.
Romans 13:10
Love worketh no ill to his neighbour: therefore love is the fulfilling of the law.
7. We will notice that on this Highway there is a hedge up around us for our safety.
Proverbs 3:23
Then shalt thou walk in thy way safely, and thy foot shall not stumble.
8. We are beginning to sense God leading us one direction or another.
Isaiah 30:21
And thine ears shall hear a word behind thee, saying, This is the way, walk ye in it, when ye turn to the right hand, and when ye turn to the left.
9. And we are learning how to war in worship. This means God uses us to lift up a standard.
Is. 59:19
When the enemy shall come in like a flood, the Spirit of the Lord shall lift up a standard against him and put him to flight.
10. We begin to see a sign like this on the road. God only wants us to go RIGHT!
Deuteronomy 13:18
If you obey the voice of the Lord your God, to keep all His commandments which I command you this day, to do what is right in the eyes of the Lord your God.
11. There may be some BUMPS in our road and God will warn us ahead of time. The problem in my life has been that I often did not realize He was warning me. I would get a dream or a sense of something but I did not know what it meant so I had to learn how He was trying to warn me so that I could follow through with it.
Daniel 1:17
As for these four children, God gave them knowledge and skill in all learning and wisdom: and Daniel had understanding in all visions and dreams.
12. God will often keep us going at a relatively slow pace for what seems like a long time. So there are speed limits He seems to put on us until we are mature enough to go a little faster.
Hebrews 6:15
And so, after he had patiently endured, he obtained the promise.
13. Just about the time we think we are doing fairly well we might see a sign like this: SCHOOL BUS STOP AHEAD. This means that we sometimes have to wait for younger Christians to catch up with us in our understanding. They may feel they can't do something that we feel we can do. We are not condemned by it. But we don't want to encourage them to violate their conscience so we don't do that in front of them. Paul describes that situation with the eating of meat sacrificed to idols.
Romans 14:19-21
Let us therefore follow after the things which make for peace, and things wherewith one may edify another.
For meat destroy not the work of God. All things indeed are pure; but it is evil for that man who eateth with offence.
It is good neither to eat flesh, nor to drink wine, nor any thing whereby thy brother stumbleth, or is offended, or is made weak.
14. As we walk on in our journey we may come to a place that looks like this. This happens because of various hardships and our reaction to them. As God teaches us more and more not to react badly to what happens to us, we don't have as many pot holes of unforgiveness, angry bitterness, discouragement, and so on. But we might still have hurts that seem to slow us down.
Job 10:1
I am weary of my life and loathe it! I will give free expression to my complaint;
I will speak in the bitterness of my soul.
15. That is when we will start to see a sign like this. God is doing heart work on us and so our road is going to change for a while to keep us walking in holiness we have to have some road repairs.
Luke 4:18
The Spirit of the Lord is upon me, because he hath anointed me to preach the gospel to the poor; he hath sent me to heal the brokenhearted, to preach deliverance to the captives, and recovering of sight to the blind, to set at liberty them that are bruised,
16. We may come to a sign like this.
God is not taking us in the way we expected Him to, but we are going another way. Yes we will get there but it may take a little longer than we hoped. We did not forsee the detour. God did. Your detour may look like this one but MY detours usually looked like this:
Genesis 37-41
For this one I think of Joseph and all that he had to go through before he was ready
to be put in that place of honor and respect to be a blessing
to all of his brothers as well as the whole land.
17. As you go down the highway you'll see this. The Lord will begin to narrow you.
Matthew 7:14
Because strait is the gate, and narrow is the way, which leadeth unto life, and few there be that find it.
18. If you go through certain parts you may find a sign that looks like this:
God will tell you that you need to simplify and stop stressing about worldly things.
Matthew 6:31 (KJ21)
Therefore take no thought, saying, 'What shall we eat?' or 'What shall we drink?' or 'Wherewith shall we be clothed?'
19. You could see a sign like this: HAWK's NEST. A hawk is a preditor. If you see a hawk in a dream from God it means there is an evil spirit, a sorcerer, or person who is for war. This is an attack from the enemy. God will warn you when you are in danger like he warned Joseph to take Mary and Baby Jesus and run.
Matthew 2:13
And when they were departed, behold, the angel of the Lord appeareth to Joseph in a dream, saying, Arise, and take the young child and his mother, and flee into Egypt, and be thou there until I bring thee word: for Herod will seek the young child to destroy him.
20. You may begin to notice things like this: GUARD RAILS. God puts angels around us when there is danger. Sometimes he will allow us to see them and sometimes he won't but either way we know they are there because His word says so.
Psalm 91-:11-12
For he shall give his angels charge over thee, to keep thee in all thy ways.
They shall bear thee up in their hands, lest thou dash thy foot against a stone.
21. After the road work God has done we may find a sign that looks like this:
We can breathe a sigh of relief and continue down the road that should look a little more like this:
Job 23:10
But he knoweth the way that I take: when he hath tried me, I shall come forth as gold.
22. Wherever we go on our journey with the Lord, we know that we have a choice:
and it all depends on following ….