13 Keys To Receive and Release a Prophetic Word
Michelle McClain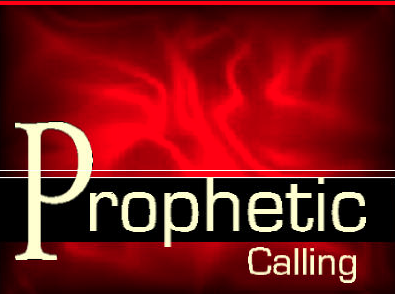 Eli taught Samuel how to discern, respond and become sensitive to the voice of God. Prophets can only teach you how to cooperate with the activity of the Spirit, not how to manufacture the Holy Spirit's activity.
1. Put on your priestly garments.
 The priestly dimension must return to prophetic people. Prophetic people must put on their priestly garments and spend quality time in the presence of God, understanding their responsibility to minister to God and then to His people.
 Worshipping God for the testimony of Jesus is the spirit of prophecy. Worship is the doorway to receiving the revelation from God. The apostle John paints a prophetic picture of the lifestyle of a prophetic minister (John 21:20).
 This verse shows how we must lay our head on the breast of Jesus and listen to the rhythm of His heartbeat being filled with the breath of God. We, in turn, breathe onto others the breath and life received from encountering the Creator. We must develop relationship and fellowship with the God who knows everything about everything.
 2. All of the Lord's words, no matter in what form we hear them, must be quickened and revealed by the Holy Spirit.
 Quicken means "adding life to ordinary words." The Greek word for quicken means "to make alive and give life by spiritual power to arouse and invigorate."
 The word Jesus speaks has life and vitality. Other words are just dead language. The message can come in a variety of ways—flashes of pictures, Scripture verses, sentence fragments or impressions.
 3. Activate faith to operate in the gift of prophecy much as you activated your faith to receive the gift of salvation.
 You prophesy according to the portion of your faith. The word proportion refers to a ratio. You can have faith to prophesy to one person or faith to prophesy to 100 people. It's all based on the proportion of your faith.
 The apostle Paul challenged Timothy to stir up (rekindle and arouse from dormancy) the gift that was given to him (2 Tim. 1:6).
 4. Ask, seek, and knock (Matt. 7:7–11).
 We can ask God for a prophetic word. Many are afraid to initiate conversation with the heavenly Father because of fear of deception or demonic interference. Notice Jesus states that if you ask the Father for gifts, He will not give you something contrary to what you ask.
 God our Father, who is so in love with human beings, loves to hear the sound of a human voice asking and inquiring of Him.
 Jeremiah 33:3 says, "Call to Me, and I will answer you, and show you great and mighty things, which you do not know." Mighty comes from the Greek word batsar, which means "secrets, mysteries, inaccessible things."
 5. God will immediately speak something to bless the body.
 God's first command was to bring light to chaos (Gen. 1:3). God speaks as a means to bring life and order. Since the moon and sun were not created until the fourth day, the light is the presence of illumination in general.
 Prophetic ministers should speak the light to every dark situation.
 6. Focus is the key.
 Look in the spirit. Ask yourself, "What do I see, feel or have a knowing about the situation?" God speaks through your spirit. It sounds like you. (See Isaiah 21:3–4.)
 7. God will quicken one sentence, word, picture or thought to your spirit.
 Then you must exercise your faith to release the revelation given. It is like a piece of string on a sweater. Give it one pull, and let the words flow. Open your mouth wide, and God will fill it (Ps. 81:10).
 The Holy Spirit will not move your mouth or override your will. You must give voice to what He is speaking.
 8. Manifestation of the spirit is given to every man.
 Manifestation means "to see and behold, to gaze by voluntary observation."
It is to inspect, to appear, to discern, to clearly see, to experience, to perceive, to uncover, to lay bear, to reveal. It is also to open to sight, signifying shining. (See 1 Corinthians 12:7.)
 9. The end result of prophecy is to find a way to put honor and glory back on mankind and restore what we lost in the garden: relationship to the Father.
 Everyone wants his or her crown of glory and honor. People are made for validation, celebration and appreciation.
 "What is man that You are mindful of him, and the son of [earthborn] man that You care for him?
 Yet, You have made him but a little lower than God [or heavenly beings], and You have crowned him with glory and honor" (Ps. 8:4–5, AMP).
10. Prophecy releases the power of God, but don't let that be the center of attention.
 The focus is the heart of God being rightly communicated (1 Sam. 2:35).
 11. God will give you a signal in your spirit to what He is about to do.
 I call them feelers. You will know when to look, listen and release.
 12. God does not just manifest words; He manifests Himself, so do not quench your emotions.
 Recognize His thoughts in your mind. We must focus. We have the mind of Christ (1 Cor. 2:16).
13. Recognize the voice of the Lord.
 God drops things into your spirit, and they manifest on the screen of the spirit called the imagination. Because the Lord speaks through your human spirit, the voice sounds like your voice. It's not normally an outside voice, but the Lord will quicken words to your human spirit, and the voice sounds like you. God speaks through your personality.
God will add life to ordinary words, experiences and things that you can relate to. Jesus said, "It is the spirit that quickeneth; the flesh profiteth nothing: the words that I speak unto you, they are spirit, and they are life" (John 6:63).
 Words that are given by the Holy Spirit give life to what would otherwise be dead language.
 Michelle McClain serves as director of prayer ministry on the staff of Crusaders Church under the leadership of Apostle John Eckhardt. She is also one of the house prophets and apostolic team leaders at Crusaders Church in Chicago. She is the author of The Prophetic Advantage, from which this article was excerpted.
*******************************************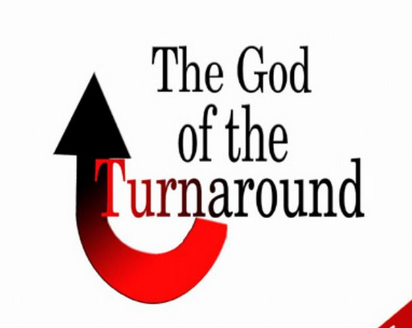 I Am The God Of The Turnround
Steve Porter
www.findrefugetv.com
"I am the God of the turnaround! For some time now you have been asking Me when things are going to turn around – when the winds of change are going to start blowing, when the winds of favor will head your way. Well, the time is now, and I'm going to begin to restore everything that the locust has eaten!
"It's time for your turnaround. Did I not make a pathway for My people through the Red Sea? Did I not provide water from a rock to give refreshment? Did I not send manna and quail to feed My people? Did I not give direction by a cloud during the day and a pillar of fire during the night to lead them?
"If I did that for My people then don't I care just as much about you? Can I not bring order from your chaos or refreshment from the dry places in your life? Can I not resurrect even the dead things?"
"For I know the plans I have for you,' says the LORD. 'They are plans for good and not for disaster, to give you a future and a hope." (Jeremiah 29:11)
"This is not a time to fold your hands and fall asleep. It's a time to decree and declare that you have victory through Me. So ask Me today for your turnaround.
I'm releasing favor over you. I'm restoring your honor and giving you a fresh mandate from heaven. I am ready to arise and scatter your enemies." (See Psalms 68:1)
New Influence and Favor
New territory, New anointing, New favor!
Time is short; your days on this Earth are numbered.  Don't squander the precious moments you have left. Life's curtain will close suddenly before you know it, but today I see The Lord Jesus reaching out to you and gently calling your name – wooing you closer to Him in 2015.
But seek ye first the kingdom of God, and his righteousness; and all these things shall be added unto you. Matthew 6:33
Jesus was pretty clear when He said to forsake all and follow Him. What He said then He also means now; even if that means doing things with which we're not comfortable, pushing away anything that hinders our relationship with Him, or sacrificing the things we want most. 
"I desire to give you new territory, a new anointing and divine favor…but will you seek me first? I desire to establish you but will you first establish me in your heart?"
As you seek the Lord first and make Him your first love, He will honor you and bring you forth as pure gold.
God honors us when He is honored as our top priority. He's jealous of us. (Deuteronomy 4:24)
I encourage you to let Jesus Christ be at the forefront of your thoughts and the guide of your heart this year. He will put everything else into place. He will establish you; give you a new beginning and a fresh start. He will place a fresh anointing and favor on your life as He has already promised. Seek intimacy with the Lord, lay at His feet, resting in His presence this coming year and watch Him establish you beyond what you could ever imagine!
"Begin again! New beginnings! Fresh Starts," says the Lord!
Steve Porter

Do Prophets Still Exist Today?
Julie Ferwerda
Crosswalk.com
Contributing Writer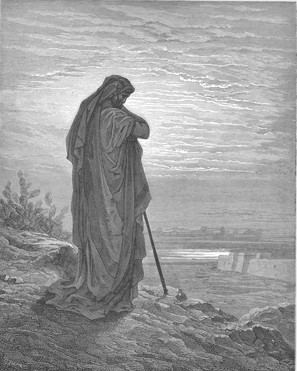 I sat in a local church in my hometown shortly after 9/11, where a self-proclaimed "prophet" had come in to conduct a three-day revival. It was not my church home, but I was curious as to what a prophet would have to say in light of the recent events. Besides, I was still unsure about the whole prophet thing—Did they still exist or did they become extinct with the Bible days?
From the time he stood up front… until I walked out about fifteen minutes later… nothing about this guy felt right to me. He was silly, flamboyant, and nothing like I expected a sober-minded prophet to be. He stood in front of the congregation, promising blessings, prosperity, healing… everything your average American wants more of and none of what they don't.
There was no mention of sin, repentance, confession, or obedience. Just one blessing after another. One of the things he said (right before I walked out) was that he had a "revelation from God while he was relieving himself in the bathroom." Before the three-day revival was over, "God was going to make it rain in the natural world to confirm the blessings He was getting ready to rain down in the spiritual realm for every and all attendee."
What is a prophet?
Luckily, before I dismissed the whole idea of modern day prophets, I decided to study the concept for myself. Webster's definition is: "one who utters divinely inspired revelations; one regarded by a group of followers as the final authoritative revealer of God's will; one gifted with more than ordinary spiritual and moral insight; one who foretells future events." In Deuteronomy 18:18 (NIV) we find the first reference to a prophet. "I will raise up for them a prophet…I will put my words in his mouth, and he will tell them everything I command him."
ChristianAnswers.net describes prophets as "the immediate organs of God for the communication of his mind and will to men. The foretelling of future events was not a necessary but only an incidental part of the prophetic office. The great task assigned to the prophets whom God raised up among the people was 'to correct moral and religious abuses, to proclaim the great moral and religious truths which are connected with the character of God, and which lie at the foundation of his government.'" I think in over-simplistic terms, you could say a prophet is a truth teller.
Do they still exist?
In Acts 2:17-18 we read, "In the last days, God said, 'I will pour out my Spirit on all people. Your sons and daughters will prophesy, your young men will see visions, and your old men will dream dreams. Even on my servants, both men and women, I will pour out my Spirit in those days, and they will prophesy.'"Clearly, since the time of Christ we have been living in "the last days" and this gift is anything but gone.
However, perhaps more than with any other label, we must use extreme caution when either demonstrating this gift or receiving it from others, because we are forewarned: "Dear friends, do not believe everyone who claims to speak by the Spirit. You must test them to see if the spirit they have comes from God. For there are many false prophets in the world." 1 John 4:1
How do you tell a true prophet?
Some of the signs of a true and authentic prophet (not inclusive) are:
They have received this gift from the Holy Spirit (see 1 Corinthians 12:28-29 & Ephesians 4:11). However, sometimes God temporarily gifts people to prophesy for a specific purpose when they are not prophets, such as when Saul began prophesying as a sign from God that he would be the next king (see 1 Samuel 10:9-11).
They will always agree with scripture or what the Lord has previously spoken. Such was the case in 1 Kings 13 when God told a certain man to deliver a message to King Jeroboam and to leave without eating or drinking in that town. A lying prophet approached him and told him that God said it was okay for him to eat at his house after all. The man believed the prophet and ate with him, which resulted in devastating consequences. The man should have realized the lie and stuck with what God had already told him.
If what they speak is truly from the Lord, it will come true 100% to the letter.
"So a prophet who predicts peace must carry the burden of proof. Only when his predictions come true can it be known that he is really from the LORD."
Jeremiah 28:9
Their prophetic words should be confirmed. One time someone told me about a sin that God wanted to deal with in me that I hadn't even seen in myself yet. Over time, it became an apparent theme that God was indeed showing me this sin and dealing with it. On another occasion, I had asked God to show me the answer to a question, and someone came up to me out of the blue and said, "I have the answer to your question…" and they proceeded to confirm an answer that God had already been showing me through prayer and His word.
Their lives will be aimed at godliness. Jeremiah 23:14 says, "And among the prophets of Jerusalem I have seen something horrible: They commit adultery and live a lie. They strengthen the hands of evildoers, so that no one turns from his wickedness. They are all like Sodom to me…"God cares about hypocrisy among those speaking in His name, and so should you.
They will speak truth in a spirit of humility. Many of the prophets in the Bible spoke with authority and boldness, but all of them spoke in humility. Jesus was the ultimate example.
They announce sins before promising blessings: A blessed life is no good if you're still lost in your sins. God has always had the condition of obedience before blessing. In Lamentations 2:13b-14 we read, "Your wound is as deep as the sea. Who can heal you? The visions of your prophets were false and worthless; they did not expose your sin to ward off your captivity.The oracles they gave you were false and misleading." (Also see Jeremiah 23:16-17, 22)
They offend many. People do not want the truth; hence, prophets are not usually popular. Isaiah 30:9-11 says, "These are rebellious people, deceitful children, children unwilling to listen to the LORD's instruction. They say to the seers, 'See no more visions!' and to the prophets, 'Give us no more visions of what is right! Tell us pleasant things, prophesy illusions. Leave this way, get off this path, and stop confronting us with the Holy One of Israel!'" (see also Luke 4:24, Acts 7:51-52, 2 Timothy 4:3)
They won't predict "new truths" about end times and their words will not conflict with or go outside the bounds of scripture. Revelation 22:18 says, "If anyone adds anything to what is written here, God will add to that person the plagues described in this book."
Their gift isn't "one size fits all." Consider King David. Acts 2:30 tells us that David was a prophet, yet during his life you don't find him foretelling events to individuals like say, Isaiah or Ezekiel, or displaying special powers like Moses or Elijah. But throughout the Psalms, David prophesied about the future Messiah and His kingdom.So there are different kinds of prophets, and different kinds of messages.
Remember, the gift of prophecy can work out in many different ways. A few examples might be in dreams, special insight either in the Bible or in life situations, direction for future events, declaration of sin, and even just "truth-telling." And it can come from many different vessels, according to Acts 2—men, women, elderly folks, and even children.
When in doubt, wait it out.
We must keep our ears attuned to listen for prophetic words and signs. But again, one must use extreme caution and "wait it out" to see whether the word is from God, lest we be tricked by a false gift or a false impression.
One warning: Be very careful about speaking for the Lord or interpreting His message! 2 Peter 1:20-21 tells us, "Above all, you must understand that no prophecy of Scripture came about by the prophet's own interpretation. For prophecy never had its origin in the will of man, but men spoke from God as they were carried along by the Holy Spirit.
It's so easy to get a word from God and interpret it totally different than what He means by it. It's better to wait to see how He unfolds it, or even if it's from Him. Even after the prophets of the Old Testament, no one had a clue about what the Messianic prophecies meant until after Jesus' death—and even then many still never got it (also see Jeremiah 23:31-32).
As you can see, determining authentic prophecy and recognizing true prophets is very serious business to God. One can never be too careful. It was no surprise at our hometown revival that it never did rain those three days.
But now I'm not deterred. I know prophets do exist and I've become much better at spotting the real thing.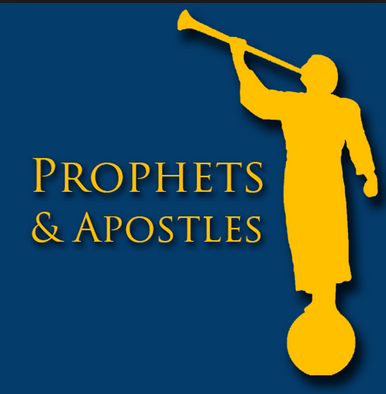 True Differences Between Apostolic and Prophetic Function
Joseph Mattera
4/9/2015
What's the difference between apostolic and prophetic roles?
There has been much confusion regarding the difference between apostolic and prophetic function.
Regarding these two functions, when we examine the Scriptures we find only a slight difference regarding ability in executive leadership roles, the main difference being the actual ministerial expression of leadership ability.
Many view prophetic ministers as folks who merely float from one place to the next as itinerant ministers who give "words of the Lord" to individuals and organizations, but have little or no ability to lead large, effective organizations. This definition is not sufficient in light of biblical teaching and models. Ministers who function like this may very well be "exhorters" who have a prophetic edge rather than functioning in the office of New Testament prophet.
When using the Old Testament as our guide, we find that many of the men called prophets were serving in roles that most today would consider apostolic. Men like the patriarch Abraham, Moses, and Samuel would certainly be called apostolic leaders if they were functioning in the same capacity in this day and age. Why they were called prophets and not apostles is the main subject of this brief essay.
Perhaps, one could say, the reason is because Old Testament prophets were the equivalent of New Testament apostles with no real difference in function or calling. Furthermore, when we read Ephesians 2:20 which says the church has been built upon the foundation of the apostles and prophets, we could say the word "prophets" in this passage is not referring to New Testament apostle/prophet teams but only to Old Testament prophets since the New Covenant was based upon the prophetic writings that were handed down (a position I agree with).
That being said, if we find no real separation between apostles and prophets, then why separate apostolic and prophetic ministerial functions as we see in 1 Corinthians 12:28 and Ephesians 4:11?
As we examine the Scriptures, perhaps the real reason for this New Testament separation does not lie in the governmental nature and ability of New Testament prophets but lies in the fact that, in the Old Testament, prophets were mainly called to minister in a single geographic location because God was building a theocratic model-nation in Israel. (with the exception of the excilic and postexcilic prophets)
(Added for clarification:
Excilic: Of or relating to a period of exile, especially the Jews in Babylon in the 6th century BC.
Postexcilic:

O

f or relating to the period of Jewish history between the end of the exile in Babylon in 538 b.c. and a.d. 1.

)
Even Acts 13:1-2 teaches that the great first-century church in Antioch was led by prophets. There was no mention of apostles in that church. This shatters the false assumption that present-day prophetic leaders cannot lead huge organizations or networks.
Since the resurrection of Christ and His command to take the gospel to every nation, we now have powerful leaders with anointings to go into uncharted enemy territories (where Christ has not been named or where there is no real kingdom witness), outside of the bounds of their local congregations, to set up beachhead ekklesias as salt and light to establish God's dominion in every territory.
This view goes along with the nature of the title "apostle" which literally means "a sent one." This term was taken from the Roman army, which called generals whom they sent to set up beachheads in enemy territory "apostles."
So, even though prophets were sent (Is. 6:6-9) they were mainly stationary in regards to their national focus. Apostles were deployed as God's generals to establish His kingdom witness in new nations and arenas of life.
If my above opining is true, then many people whom we today call apostolic are really New Testament prophetic leaders, and many of those we call prophets are merely exhorters who have a mature gift of prophecy (1 Corinthians 14:3 teaches on the nature of this gift of prophecy), and there are really far less apostolic leaders among the ranks of those who give themselves the title "apostle"!
To expound a bit more: What seems to be the main difference between apostolic and prophetic leaders in regards to their actual ministry mode and delivery?
From experience it seems that when apostolic leaders engage in problem solving, teaching or strategizing, they tend to speak more out of principle—out of the accumulation of their vast experience. In contrast, prophetic leaders engaging in the same kind of problem solving have a different mode of delivery based on a more spontaneous, prophetic utterance. The difference is minute.
The point is, both can be involved in laying the foundation and the building of a local church or network of churches and establishing organizations. This is why they should both work in tandem to establish a kingdom witness on the earth.
While prophets may tend to speak into an entity that is already established, and apostles tend to be the initial leaders in establishing entities, both are needed and necessary—the apostle for breaking and establishing new ground, biblical purpose and order in enemy territory, and prophets for bringing fire, passion and a continual sense of urgency into the faith communities of those entities established by apostles.
In saying this, I realize it would be a huge mistake to imply that apostolic leaders are not prophetic.
On the contrary, apostolic leaders must be extremely prophetic because, when being sent to lay a foundation and establish a beachhead for God in enemy territory, they must receive a word from God in regards to the timing, the geographic location, and the strategic spiritual warfare needed in order to be successful in their missions.
Those functioning apostolically must have an acute sense of the leading of the Lord at all times.
Hence, apostolic leaders have profound prophetic ability. It is simply that the primary focus of their ministries is on the managing, developing, and administration of leadership and the establishment of church government, whereas prophetic leaders have as their primary focus the renewal and continued movement towards hitting the mark in regards to corporate purpose and power.
In conclusion:
Based on the realities presented above, perhaps there are really more apostolic and prophetic leaders working together than we think. Moreover, maybe it is not just those we deem apostolic leaders, but also true prophetic leaders who tend to shy away from some of the more extravagant, showy, shallow, itinerant prophetic ministers out there today.
This is because true New Testament prophets are so principle-centered they cannot relate to those who exhort, make prophetic proclamations, and then leave with little or no accountability or oversight.
True New Testament prophetic leaders are builders, not just blessers and, as such, maybe there is not really such a great present-day divide between apostolic and prophetic leaders.
Finally, I have seen many apostolic leaders working very closely with prophetic leaders in ways they cannot avoid: many apostolic leaders are married to prophetic spouses.
This is just one chapter from Joseph Mattera's latest book.
Joseph Mattera has been in full-time church ministry since 1980 and is currently the Presiding Bishop of Christ Covenant Coalition and Overseeing Bishop of Resurrection Church in Brooklyn, New York. He is also serving as the United States Ambassador for the International Coalition of Apostles, and as one of the founding presiding bishops of the International Communion of Evangelical Churches. He is the convener of United States Coalition of Apostolic Leaders (USCAL). He has ministered extensively internationally in many nations including the former Soviet Union, Bulgaria, Turkey, Puerto Rico, the Dominican Republic, Honduras, Holland, the Ukraine, Canada, Mexico, Cuba, Russia, Argentina, Brazil, Colombia, Rwanda and Uganda. Joseph has a Doctor of Ministry degree from Bakke Graduate University and is the author of four theological books on the Kingdom of God, entitled Ruling in the Gates (2003), Kingdom Revolution (2009), Kingdom Awakening (2010), Walk in Generational Blessings (2012), and Travail to Prevail: A key to "Experiencing the Heart of God" (2014). He has appeared on TBN, Daystar Television Network, Cornerstone Television Network, and his work been shown on numerous mainstream media news outlets. He also has numerous original articles, position papers, seminars, sermons, podcasts and videos presently posted on his website.
Author of numerous books, including Ruling in the Gates: Preparing the Church to Transform Cities. Follow him on Facebook or visit him online at josephmattera.org.


The Spirit That Rebuilds What God Destroys
Seasoned prophetic ministers, prayer warriors, and intercessors root out, pull down, destroy, and throw down demonic opposition through prayer. But there is a spirit that rebuilds what God destroys. This spirit was identified in the days of Elijah.
Remnant prayer warriors understand the various spiritual climates and demonic strongholds in their territories. The Apostle Paul made it clear that opposition to the culture of the kingdom of God was not against people but against demonic spirits that influenced the people. He wrote, "For we wrestle not against flesh and blood, but against principalities, against powers, against the rulers of the darkness of this world, against spiritual wickedness in high places" (Ephesians 6:12).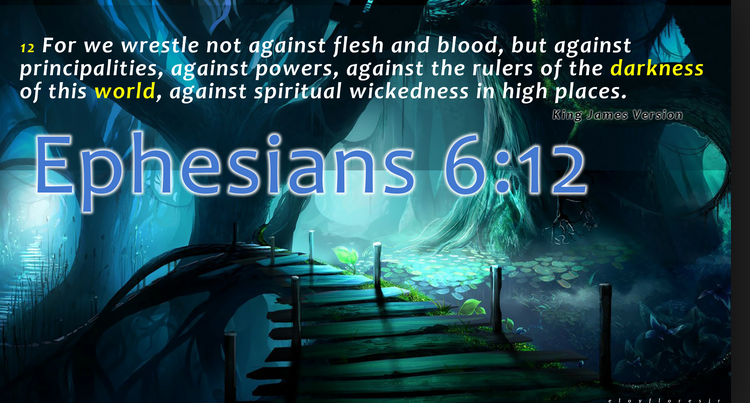 The story of Elijah, Ahab, and Jezebel is well known. Today I want to point out another spirit that was mentioned during Elijah's launch into ministry, the Hiel spirit. Hiel is a spirit that rebuilds what God has torn down.
"In his days did Hiel the Bethelite build Jericho: he laid the foundation thereof in Abiram his firstborn, and set up the gates thereof in his youngest son Segub, according to the word of the LORD, which he spake by Joshua the son of Nun." (1 Kings 16:34)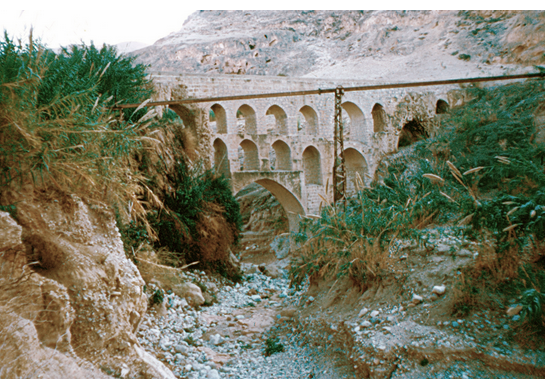 Hiel was a Bethelite who rebuilt the city of Jericho. You recall the testimony about Jericho during the leadership of Joshua. Jericho was the city that was "tightly shut up" but after following the instructions of the Lord the walls came down with only a shout.
For many prayer warriors Jericho represents the place of spiritual warfare after a Jordan experience. Jordan is known as the place of baptisms (Matthew 3:5-11). Once saved and filled with the Holy Spirit you are ready for training in the word of God and the leading of the Holy Spirit. Not only does Christ fill you with dumamis power (Acts 1:8) he equips and sends you to spoil the enemy's camp (John 20:21).
After Jericho fell Joshua prophesied a curse on the man that would rebuild its walls. Here is what was prophesied.
"And Joshua commanded them at that time, saying, 'Cursed be the man before the LORD, that riseth up and buildeth this city Jericho: he shall lay the foundation thereof in his firstborn, and in his youngest son shall he set up the gates of it.'" (Joshua 6:26)
This prophetic curse against anyone that would try to rebuild what God had destroyed was famous. Everyone knew about it. I strongly expect that Hiel knew but didn't care. Hiel rebuilt the city anyway dedicating the foundation (structure) and the gates (government) to his two sons. This rebellious act has spiritual significance. Here is a man that knew rebuilding Jericho would bring a curse on him and his family but he didn't care.
This is interesting for prophetic ministers, prayer warriors, and intercessors because they practice "rooting out, pulling down, destroying, throwing down, building, and planting" through prayer (Jeremiah 1:10). So we discover the spirit of Hiel is a demonic opponent that seeks to rebuild what intercessors accomplish through prayer.
What we learn from Hiel's life is this. Those operating by the Hiel spirit:
Know the Word of God but refuse to honor it.

Are willing to bring a curse on their lives.

Will draw their family into rebellion against God.

Will try and rebuild what God has destroyed.

Forms a political alliance with Ahab and Jezebel.

Is an enemy of prophetic ministry and prayer warriors.
We see the trappings of the Hiel spirit at work today. There are those who hate God and will do everything they can to rebuild those things, which God has decreed as wrong. Such things as sexual morality, abortion, and homosexuality come to mind. Nevertheless, Christ has anointed you for such a time as this. Just as he sent Elijah, to deal with the spiritual opposition of his day, so too does God anoint to deal with the spiritual opposition today.

Be of good courage. Scripture declares, "Behold, I give unto you power to tread on serpents and scorpions, and over all the power of the enemy: and nothing shall by any means hurt you" (Luke 10:19). That includes the spirit of Hiel that tries to rebuild what God has destroyed. Joshua's words are just as true today, "Cursed be the man before the LORD that riseth up and buildeth this city Jericho."

A Shemittah Year Mandate: Throw Jezebel Down!
In this Shemittah year, it is crucial that a bold, uncompromising order of messengers begins to emerge in the spirit of Elisha to preach repentance and an inspirational kingdom gospel that will catalyze a remnant.
A myriad of prophetic words have been released regarding 2015, which coincide with Shemittah year 5775. While some prophets are declaring that 2015 will be a year of escalating terrorism, war, pestilence and economic collapse, others are declaring that it will be a turnaround year of divine reversals, breakthrough, multiplied grace and new beginnings. On the surface it seems as if these prophetic declarations contradict one another, bringing confusion to some within the body.
However, when these diverse prophecies are prayerfully evaluated, embraced and executed, the bride will be victorious in the season ahead. For instance, prophetic warnings regarding impending global judgments should catalyze the faithful to mobilize prayer and evangelistic relief efforts. Solemn prophetic rebukes to the worldly and lukewarm should lead them to profound repentance. Inspirational prophetic words should renew vision and restore hope among those who have forsaken all to fulfill the Master's end-time harvest strategies (Ps. 91:5-6, Esth. 9:25).
Regarding the Shemittah year 5775, it is crucial that the remnant church understand and execute all aspects of the divine directives associated with this pivotal year. In Scripture, Shemittah is the seventh or Sabbath year of a seven-year cycle, during which Israel left their fields fallow and released all debts. In fact, the word Shemittah is a Hebrew word meaning "release."
A Shemittah year is one in which nations honoring Jehovah and Israel experience peace, blessing, freedom and exaltation, while those who dishonor the Lord often reap destruction and hardship. Regrettably, the past two Shemittah years, 5761 (2001) and 5768 (2008), were characterized by terrorism and economic judgment (Deut. 15:1-2).
What is not commonly known about Shemittah is that it is derived from the Hebrew root word "shamat," which is used nine times in Scripture. In three instances "shamat" is translated "throw down" and is used in the passage where Jehu commanded two eunuchs to throw Jezebel down from a second story window, killing her. Jezebel's demise at the hands of Jehu ultimately resulted in the obliteration of Baal worship in Israel.
Could it be in this Shemittah year that the preparation of the bride and expansion of the kingdom of heaven on earth are contingent upon the exposition and elimination of the Jezebel spirits among us?
2 Kings 9:33 "He said, 'Drop her down.' So they dropped her down and some of her blood splattered on the wall and on the horses. Then he trampled her."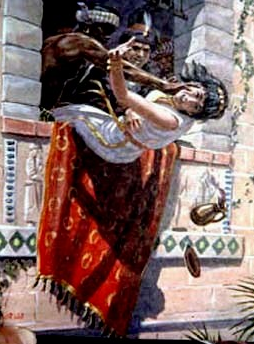 Jezebel was the wife of King Ahab, who reigned in Israel during the time of Elijah. Ahab and Jezebel were devout worshippers of Baal and Asherah, and led all of Israel into idolatry.
Jezebel hated and massacred all of the Lord's prophets, except for Elijah and 100 prophets of the Lord that were hid in caves by Obadiah, the palace governor (1 Kin. 18:4).
Jezebel is witchcraft personified. Witchcraft is a rebellious work of the flesh, exercising counterfeit spiritual authority to manipulate others for selfish, ambitious purposes. Jezebel can operate through a man or woman and has three main modes of operation, the first being Gain and Maintain the Platform.
Through a political spirit, Jezebel attempts to manipulate leaders through flattery, favors or finances to gain favor. Once Jezebel shares a platform with legitimate authority, she abuses that platform to achieve her personal agenda. If this first mode of operation fails, Jezebel uses witchcraft in an attempt to Seduce and Reduce Leadership.
Through a seducing spirit, Jezebel often traps leaders through sexual sin. In the church, Jezebel operates through a religious spirit, sometimes posing as a prophet or prophetess to usurp spiritual authority. When leaders compromise morally or spiritually, guilt causes them to forfeit their spiritual authority, opening the door for Jezebel to take over. If these first two forms of manipulation will not work, Jezebel then aggressively plays the Blame and Shame Game.
Through a spirit of fear, Jezebel will use ridicule to demean and undermine or use intimidation to threaten and challenge legitimate leaders in an attempt to overthrow them (1 Sam. 15:23, Rev. 2:20).
While there are many legitimate reasons for the spiritually lukewarm condition of the church worldwide, one principal root cause is compromise in our pulpits. While some messengers have been deceived into becoming Mammonites, hedonists or narcissists, others have been seduced, intimidated or in some other way manipulated by Jezebel. Consequently, the gospel truth has been compromised. Prophetic messages on repentance, holiness, the fear of the Lord, travailing intercession, the burden of the Lord and the fellowship of Christ's sufferings have been exchanged for a self-centered gospel of prosperity and boundless grace.
In effect, many messengers have tickled the ears instead of touched the hearts of their congregants, heralding what members want to hear instead of what they need to hear. As a result, the church at large is complacent, unarmed, egocentric and ineffective. Without a doubt, in order for the church to be transformed into an energized, equipped, selfless and formidable army, we need a new order of messengers to emerge—an Elisha company.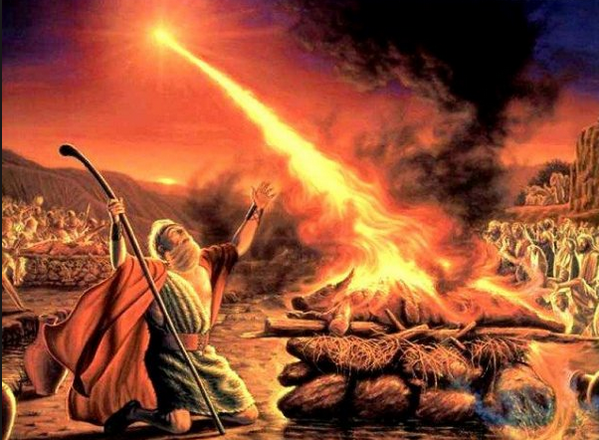 While Elijah challenged and executed the 450 prophets of Baal at Mount Carmel, he feared Jezebel and therefore failed to confront her 400 prophets of Asherah. Three years later these 400 prophets counseled Israel's king to war against Syria—a war in which Israel was defeated and King Ahab was killed (I Kings 18:19; 22:6). Intimidated by Jezebel, Elijah ran for his life, prayed that he would die and resigned from his prophetic ministry. However, under the ministry of Elisha, Elijah's replacement, Jehu emerged to execute Jezebel and eradicate Baal worship in Israel.
In this Shemittah year, it is crucial that a bold, uncompromising order of messengers begin to emerge in the spirit of Elisha to preach repentance and an inspirational kingdom gospel that will catalyze a remnant. Only then can a Jehu army arise in the zeal of the Lord to violently throw down Jezebel—the prophet killer, and eradicate Baal worship throughout the world (2 Kings 9:30–10:28).
Father, raise up an Elisha company of messengers in this hour. Let them break off all chains of Jezebelic deception, manipulation, intimidation and compromise so that they might boldly preach prophetic, inspirational kingdom messages that cut to the heart. Use this new order of messengers to inspire and catalyze a Jehu army to arise and throw down Jezebel, in all of her expressions, throughout the world, in Jesus' name, amen.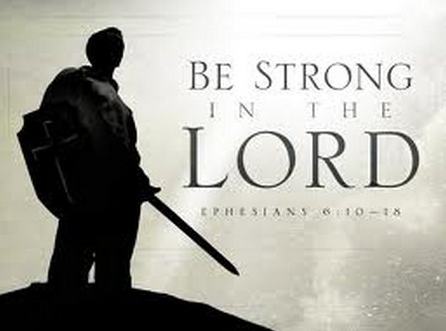 Rob Winters is president of Prepare the Way International, an itinerant prophetic ministry based in Glendale, Arizona. He is author of numerous books, including Turning America Back to God and Prophets and Prophetic Ministry. For more information, visit his website at

How To Position Yourself for Miracles
Bill Johnson
Redding, CA
When the Holy Spirit equips you, it's so you can do the impossible.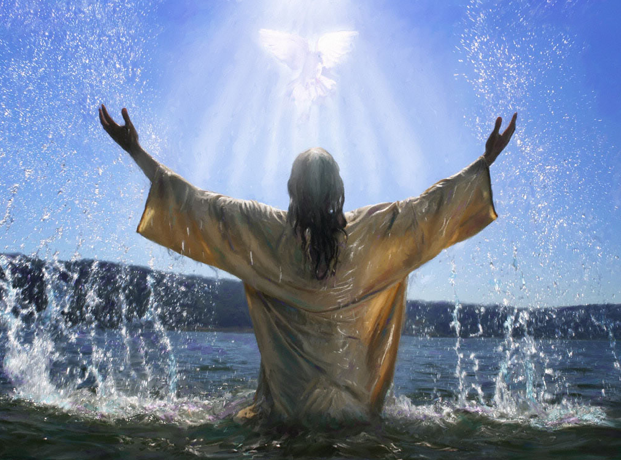 Many times throughout the Bible, the Lord spoke to His servants saying He would be with them. Sometimes He even described it this way:
"The Spirit of the Lord came upon them."
I once made a list of every such encounter recorded in Scripture.
I found an interesting truth:
Whenever the Lord said He would be with someone,
it meant he had just been given an impossible assignment.
 
God gave such a promise to Moses. It was connected to his assignment to lead Israel out of Egypt and out of the cruel control of Pharaoh into the Promised Land. A similar word was given to Joshua, the one who took over when Moses was not allowed into the Promised Land. Joshua was assigned to lead them into their inheritance, in spite of giants and other fearful enemies.
The same promise was given to Gideon, who was then to deliver a weak and humiliated Israel from the powerfully oppressive hand of the Midianites. And again the same was given to the 11 remaining disciples in the Great Commission in Matthew 28.
It was tied to their assignment to disciple nations.
The implications of the promised presence are staggering.
God's presence requires something from us—the invasion into the impossible.
 
Something is always expected from us when God is revealed to be with us. 
It is a grave mistake to think the Holy Spirit is among us simply to comfort or encourage. That is a given.
He is also present to make possible the impossible task in front of us!
Perhaps this is part of what the apostle Paul wanted us to see
when he asked God to show us the hope of our calling
(see Ephesians 1:18–19).
 
"For God Was With Him"

One of my favorite verses, one that has had the most impact on me,
has to do with Jesus, the eternal Son of God:

"You know of Jesus of Nazareth, how God anointed Him with the Holy Spirit and with power, and how He went about doing good and healing all who were oppressed by the devil, for God was with Him." Acts 10:38

This verse gives us a synopsis of what is already revealed throughout the Gospels: Jesus healed and delivered all who came to Him. It also reveals that sickness is from the devil. But the Holy Spirit wanted to make sure we know what made healing and deliverance possible: "For God was with Him."
Although Jesus is eternally God, and never stopped being God, the Holy Spirit inspired Luke to pen this phrase, for God was with Him.
This statement shows us that it was the same for Jesus as it was for our heroes in the Old Testament. When God is with someone, he is expected and enabled to invade the impossible. This helps us to connect with our God-given assignment by realizing and discovering His presence upon us,
which makes the impossible possible.

Often when I see 10:38 on a clock, I stop and direct my heart to God and give Him thanks for the revelation of the nature and promise of God found in the life of Jesus. Interestingly, while writing on this quote,
I looked at the clock on my phone, and it is 10:38.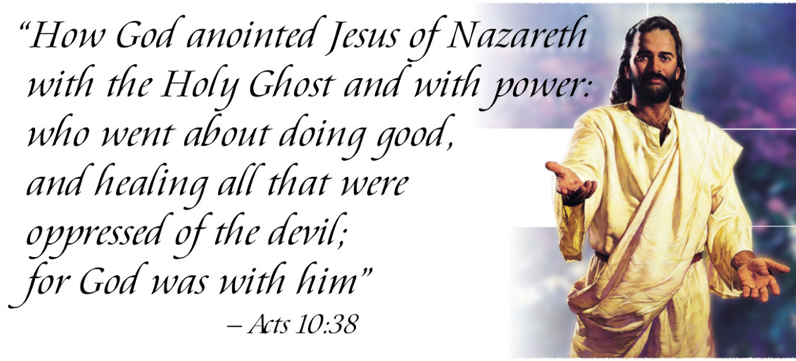 I am thankful for this Scripture that will ignite the hearts of many to invade the impossible in His Name and for His glory—for God is truly with us!
Jesus started His ministry with a bold confession: "The Spirit of the Lord is upon Me, because He anointed Me to …" (Luke 4:18). The confession that started His ministry also revealed the nature of His ministry.
It was to bring freedom to people, and it was because
of the presence of the Spirit of God upon Him.
Prayer
Help me to become more aware of Your presence upon me as the hope of my calling into the impossible. Help me to see my assignment as being impossible, so that I do not become confident in my abilities instead of Yours. Let this be a day of great breakthrough
As I discover the wonder of being the temple of the Holy Spirit.
Confession
The Spirit of the Lord God is upon me
for the same reason He rested upon Jesus.
I embrace the call to the impossible,
that God may be glorified in all the earth.

From Converts to Disciples
 The Great Commission
Rick Joyner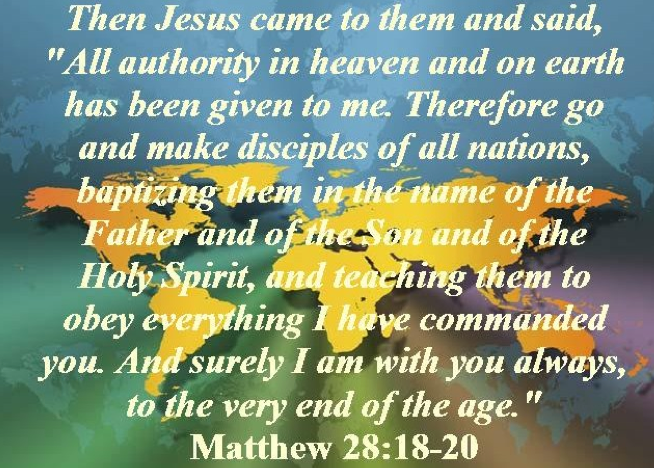 In the New Testament, there are several progressions toward maturity in Christ. Though it is not stated specifically as such, the most basic would be:
1) Converts 2) Disciples 3) Servants 4) Friends 5) Sons
The Great Commission is to make disciples, not merely converts. With the evangelists' emphasis on making converts, which is their job, many, and possibly most, converts have stayed at this level because of a lack of follow up. New Testament ministry is a team as seen in Ephesians 4. In the Book of Acts, when an evangelist like Philip ignited the revival in Samaria, apostles would be sent to lay a strong foundation in the new believers' lives—making them disciples.
    Most of the great evangelists that I know seek to have this kind of follow up to their campaigns, but for most, the body of Christ has been slow to respond. Even those who call themselves apostles have rarely followed up great moves of God to establish them, as we see the apostles of the New Testament doing. In truth, much of what is called apostolic today is more about building franchises than building the church. Even so, we can expect this to change when true apostolic ministry is raised up, and we can be sure from Scripture that it will.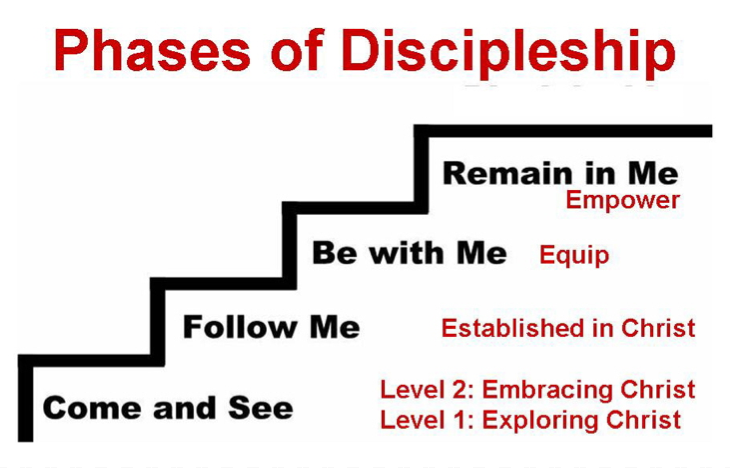 To fulfill the Great Commission, we must make converts into disciples of the Lord, not our disciples, as some discipleship programs have done. This dumbed down version of discipleship will inherently lead to abuses and excesses. This is nothing less than men trying to be the Holy Spirit to other men, a yoke that no one can carry without becoming twisted. All converts will need the ministry of apostles, prophets, evangelists, pastors, and teachers to be equipped and mature as we are told in Ephesians 4, but this ministry is so that they grow up in all things into Christ, not us.
    A disciple lives to learn from their Master and be like their Master, doing the works that He did. When we wake up with this devotion on our hearts, seeking to know Him better and becoming more like Him each day, we will begin to live the life of a disciple. In truth, there is presently only a small percentage of converts who are yet disciples. To fulfill The Great Commission, the equipping ministries of the church must help all converts to get there.
    When new converts are led to their calling as disciples, they begin their systematic maturity in Christ by the renewing of their minds, learning to know His voice, and following Him so as to be His body through which He does His works.


How Do We Define Love?
"God is Love", but how do we define it? The American Heritage Dictionary defines love as "an intense affection for another person based on familial or personal ties". Often this "intense affection" stems from a sexual attraction for that other person. We love other people, or we say we love other people, when we are attracted to them and when they make us feel good. Notice that a key phrase in the dictionary definition of love is the phrase "based on." This phrase implies that we love conditionally; in other words, we love someone because they fulfill a condition that we require before we can love them. How many times have you heard or said, "I love you because you are cute;" or "I love you because you take good care of me;" or "I love you because you are fun to be with"?
Our love is not only conditional, it is also mercurial. We love based on feelings and emotions that can change from one moment to the next. The divorce rate is extremely high in today's society because husbands and wives supposedly stop loving one another-or they "fall out of love". They may go through a rough patch in their marriage, and they no longer "feel" love for their spouse, so they call it quits. Evidently, their marriage vow of "till death do us part" means they can part at the death of their love for their spouse rather than at their physical death.
Can anyone really comprehend "unconditional" love? It seems the love that parents have for their children is as close to unconditional love as we can get without the help of God's love in our lives. We continue to love our children through good times and bad, and we don't stop loving them if they don't meet the expectations we may have for them. We make a choice to love our children even when we consider them unlovable; our love doesn't stop when we don't "feel" love for them. This is similar to God's love for us, but as we shall see, God's love transcends the human definition of love to a point that is hard for us to comprehend.
God is Love: How does God Define Love?
The Bible tells us that "God is Love" (1 John 4:8). But how can we even begin to understand that truth? There are many passages in the Bible that give us God's definition of love. The most well known verse is John 3:16, "For God so loved the world, that he gave his only begotten Son, that whosoever believeth in him should not perish, but have everlasting life." So one way God defines love is in the act of giving. However, what God gave (or should we say, "who" God gave) was not a mere gift-wrapped present; God sacrificed His only Son so that we, who put our faith in His Son, will not spend eternity separated from Him. This is an amazing love, because we are the ones who choose to reject God, yet it's God who mends the separation through His intense personal sacrifice, and all we have to do is accept His gift.
Another great verse about God's love is found in Romans 5:8, "But God commendeth his love toward us, in that, while we were yet sinners, Christ died for us." In this verse and in John 3:16, we find no conditions placed on God's love for us. God doesn't say, "as soon as you clean up your act, I'll love you; " nor does He say, "I'll sacrifice my Son if you promise to love Me." In fact, in Romans 5:8, we find just the opposite. God wants us to know that His love is unconditional, so He sent His Son, Jesus Christ, to die for us while we were still unlovable sinners. We didn't have to get clean, and we didn't have to make any promises to God before we could experience His love. His love for us has always existed, and because of that, He did all the giving and sacrificing long before we were even aware that we needed His love.
God is Love: It's Unconditional
 God is Love, and His love is very different from human love. God's love is unconditional, and it's not based on feelings or emotions. He doesn't love us because we're lovable or because we make Him feel good; He loves us because He is love. He created us to have a loving relationship with Him, and He sacrificed His own Son (who also willingly died for us) to restore that relationship.
God Is Love: How Should We Define Love?
When the Scriptures say, "God is love," they aren't telling us that God is some nebulous, warm fuzzy feeling of love. The writers who penned the scriptures weren't saying that in our limited form of human love we will find God. Not at all — in fact, when we read that God is love in the Bible, this means that God defines love. And when we say that God defines love, we don't mean that He defines it like Webster might define something — we mean that God is the very definition of love itself. There is no such thing as love without God. As hard as we might try, we cannot define love outside of knowing God. This essentially means that our human definition of love is false.
God is the Creator of all things, and by His very nature, He is love. God says love is unconditional and sacrificial, and it's not based on feelings; therefore, love is not an "intense affection… based on familial or personal ties". To understand what true love is and to be able to truly love others, we must know God, and we can do this through a close personal relationship with Him. We can have that close relationship with God by putting our faith in Jesus Christ, who was God's sacrifice of love for us.
God is Love: True Love Only Comes Through a Relationship With Him
God is Love! As such, true love — God's love — can be summed up in this passage of scripture: "Beloved, let us love one another: for love is of God; and every one that loveth is born of God, and knoweth God. He that loveth not knoweth not God; for God is love. In this was manifested the love of God toward us, because that God sent his only begotten Son into the world, that we might live through him. Herein is love, not that we loved God, but that he loved us, and sent his Son to be the propitiation for our sins. Beloved, if God so loved us, we ought also to love one another" (1 John 4:7-11).
If you want to know this love – true love — get to know God. He is ready to pour out His love on you, and He wants to teach you how to love others as He loves you.

Why We Can't Ignore the Gifts of the Holy Spirit
J. Lee Grady
 Are you using the gifts of the Holy Spirit?
 My friend Rafael invited me to preach in his church in Humacao, Puerto Rico, last June. It was Pentecost Sunday, so I brought a message about the Holy Spirit's power. Then I asked God to use me in a supernatural way because I figure we shouldn't talk about the Spirit's gifts if we're not willing to demonstrate them.
 After I finished my sermon I noticed a young man sitting in the fourth row. I'd never met him, but I could sense God's love for him. I pointed to him and began to give a word of prophecy about how God wanted to use him. I then prophesied over other people and prayed for many others, and then I left Humacao.
 Last week I returned to Puerto Rico to speak at a men's retreat. Guess who showed up? The young man to whom I gave the prophecy came to the event. His name is John, and I learned that he had never visited the church in Humacao until the day I met him there. Because John felt God speaking to him in such a very personal way that Sunday, he has been attending that church ever since—and he has been growing spiritually.
One simple word of supernatural encouragement changed John's life. But what would have happened if I had decided to "behave myself" that day and not step out in faith to prophesy? What if I had let fear stop me from flowing in the miraculous? What if I had just decided to stick to my notes, preach a nice sermon and play it safe?
I'm afraid that's what a lot of us are doing today in churches that claim to be Spirit-filled.
 We say we believe the Bible, but when it comes to the Holy Spirit, we've become cowards. In trying to be trendy and relevant, we've replaced spiritual anointing with cool music, graphics, sermons and programs that look and sound great but lack a spiritual punch.
If we are full of the Spirit, the nine charismata, or spiritual gifts mentioned in 1 Corinthians 12:8-10, should be manifested regularly. But few Christians today have even heard of these gifts; fewer have seen them in operation. We need a refresher course in the ways the Holy Spirit works. And we need these nine gifts in our churches today:
 1. The word of wisdom. God can give us a supernatural solution to a problem that cannot be solved by man's ideas. The American church desperately needs this gift so we can shift from man's carnal ways to heaven's wisdom.

2. The word of knowledge. The Holy Spirit will sometimes reveal information that could not have been known by man. Last week in our men's retreat, the Lord showed me there was a man there who had never told anyone about the sexual abuse he had experienced. That prompted the man to come to the altar for prayer. He probably would never have asked for help without the nudge of the Spirit.
 3. The gift of faith. This is not the normal kind of faith we need daily. The gift of faith is a special ability to believe for big things. A person operating in supernatural faith will motivate others to pray until the answer comes.
 4. The gift of healing. Paul told the Corinthians that there are actually gifts (plural) of healing. I have met people who have a special gift to pray for infertile couples; others have faith to pray for those with cancer; in my own ministry I have seen people healed from depression and the effects of abuse. The exciting part is that God is still in the business of healing bodies, minds and broken hearts.
 5. The gift of miracles. The book of Acts is a series of miracles—so why would we ever assume God pulled the plug on that power? He still opens prison doors, breaks chains, releases angels, opens blind eyes, changes weather patterns and delivers people of demons. If we remove the miraculous from our Christianity we portray a puny God to the world. He is still a miracle worker!
 6. Prophecy. This is a special gift because God loves to speak to His people. And He wants to use us to relay His message. I consider the gift of prophecy "supernatural encouragement" because it always edifies the person who receives a word from the Lord—even if it is corrective. Will you allow God to use you to speak His direct message to others?
 7. Discernment (or "discerning of spirits"). I am grateful that when the Holy Spirit gave His gifts of power, He also provided a way for us to tell the difference between God's work and a demonic counterfeit. Not all that is supernatural is from God, so we need discernment to protect us from false prophecy and occultic fakery. We also need this gift to set people free from demonic bondage.
 8. Speaking in tongues. There are "various kinds of tongues" mentioned in 1 Corinthians 12:10. Believers can have their own private prayer language, but some people are also gifted to speak in tongues in a church meeting. I know of situations where Christians received a special ability to speak in a foreign language so they could communicate the gospel.
 9. Interpretation of tongues. Similar to prophecy, this gift can relay a message from God that was spoken in a foreign or angelic tongue. I love the fact that linguistic barriers don't limit our God; He loves the entire world!
 The apostle Paul told the Corinthians: "Pursue love, yet desire earnestly spiritual gifts" (1 Cor. 14:1a). God wants His gifts flowing through us, but He never forces us to use them. He is looking for availability, courage and surrender. Please allow the Holy Spirit to jumpstart His power in your life.
J. Lee Grady is the former editor of Charisma. You can follow him on Twitter at leegrady. You can learn more about his ministry, The Mordecai Project, at themordecaiproject.org. His latest book is The Truth Sets Women Free is now available in English and Spanish.